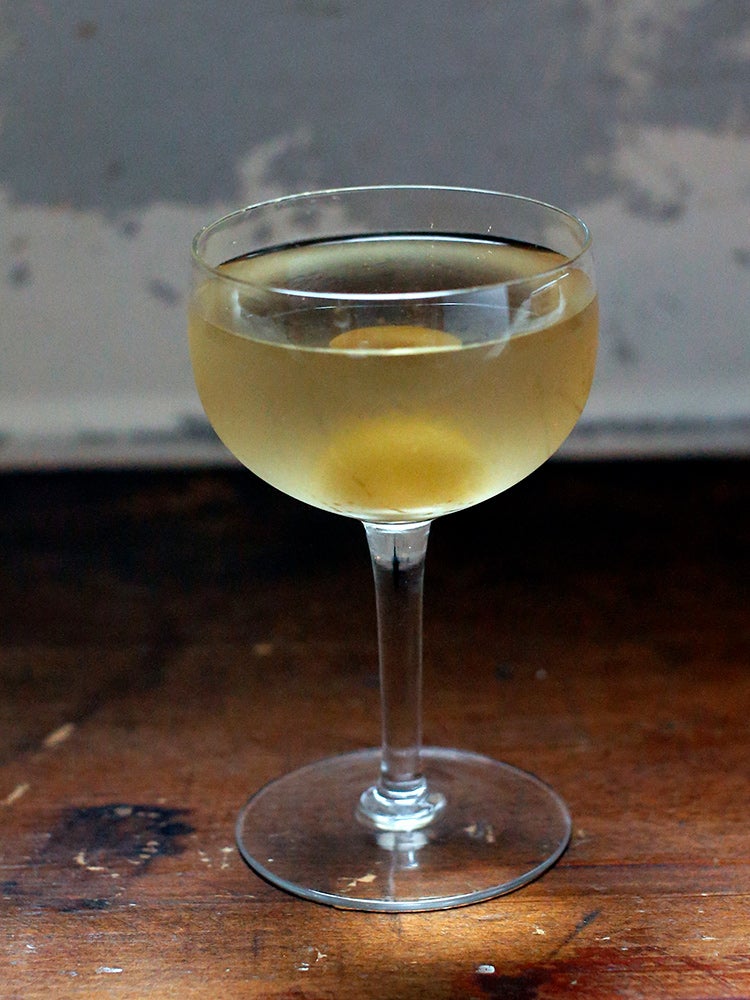 In this playful riff on a classic martini, vermouth is swapped out for crisp, saline, bone-dry manzanilla sherry, which brings out a totally different side of the gin. It might not be a purist's Martini, but it's a worthy companion, a delicious study of its various components.
Equipment
The Sherry Martini
Tangy, crisp Manzanilla sherry makes for a wholly new take on the dry Martini.
5 minutes
Ingredients
2 oz. gin
2 oz. manzanilla sherry
A dash of orange bitters
Green olive, for garnish
Instructions
Combine the gin, sherry, and bitters in a cocktail shaker filled with ice. Shake vigorously, then strain into a martini glass. Garnish with the olive.