Recipes
Shrimp and Crab Ceviche on Fried Tortillas (Tostadas de Ceviche de Camarón y Jaiba)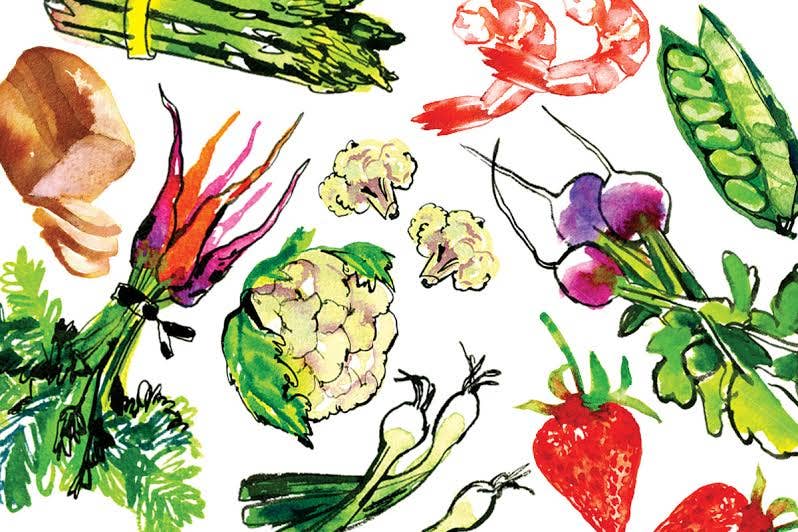 The word tostada means toasted in Spanish. In Mexico, tostada refers to a corn tortilla that's fried to a crisp. It may also refer to a dish that uses the crunchy tortilla as a kind of edible plate for all sorts of delicious ingredients, in this case a luscious shrimp and crab salad typical of Michoacan, the seaside Mexican state where the Robledos come from.
Ingredients
Canola oil
18 4"-5" corn tortillas (cut 6" tortillas with a round cutter, if necessary)
1 1⁄2 lb. cooked medium shrimp, peeled, deveined, and chopped
3⁄4 lb. lump crabmeat
1⁄4 cup fresh lemon juice
2 Tbsp. chopped cilantro
1 large cucumber, peeled, seeded, and chopped
2 large tomatoes, chopped
1-2 jalapeño chiles, stemmed, seeded, and finely chopped
1 small red onion, finely chopped
Salt
2 avocados, peeled, seeded, and cut into slices
2 limes, cut into wedges
Instructions
Step 1
Pour oil into a heavy medium pot to a depth of 1" and heat over medium-high heat until temperature registers 350° on a deep-fry thermometer. Working in batches, fry tortillas until light golden brown, turning once, about 30 seconds. Transfer tostadas to a paper towel-lined plate to let drain and cool.
Step 2
Put shrimp, crab, lemon juice, cilantro, cucumbers, tomatoes, jalapeños, onions, and salt to taste into a large bowl and stir to combine. Spoon ceviche evenly onto tostadas, garnish each with a slice of avocado, and serve with lime wedges on the side.