Marion Cunningham's Yeast-Raised Waffles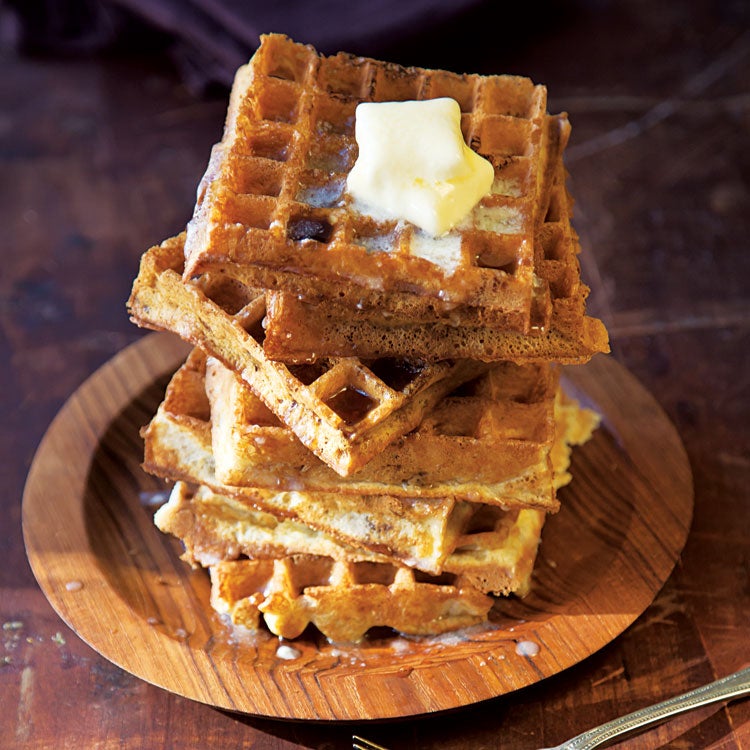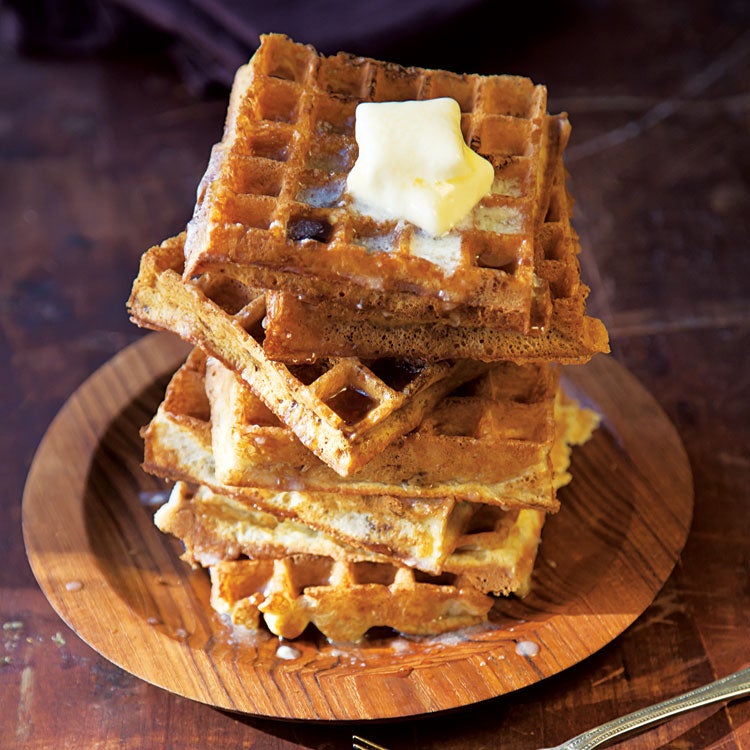 A last-minute addition of baking soda to the batter makes these classic waffles especially airy and crisp. This recipe first appeared in our Jan/Feb 2013 issue along with Ruth Reichl's article Marion Cunningham.
Yield: makes 20 Waffles
Ingredients
1 (1/4-oz.) package active dry yeast
2 cups milk
1⁄2 cup unsalted butter, melted, plus more for serving
1 tsp. kosher salt
1 tsp. sugar
2 cups flour
2 eggs
1⁄4 tsp. baking soda
Maple syrup, for serving
Instructions
Dissolve yeast in ½ cup warm water; set aside until foamy, 8 to 10 minutes. Add milk, butter, salt, sugar, flour, and eggs; whisk until combined. Cover with plastic wrap; refrigerate overnight.
Heat a nonstick waffle iron. Whisk baking soda into batter. Pour ¼ cup batter onto iron; let set for 30 seconds. Lower lid; cook until golden and crisp, 4 to 5 minutes. Repeat with remaining batter. Serve with maple syrup and butter.