Gluten-Free Ginger Molasses Cookies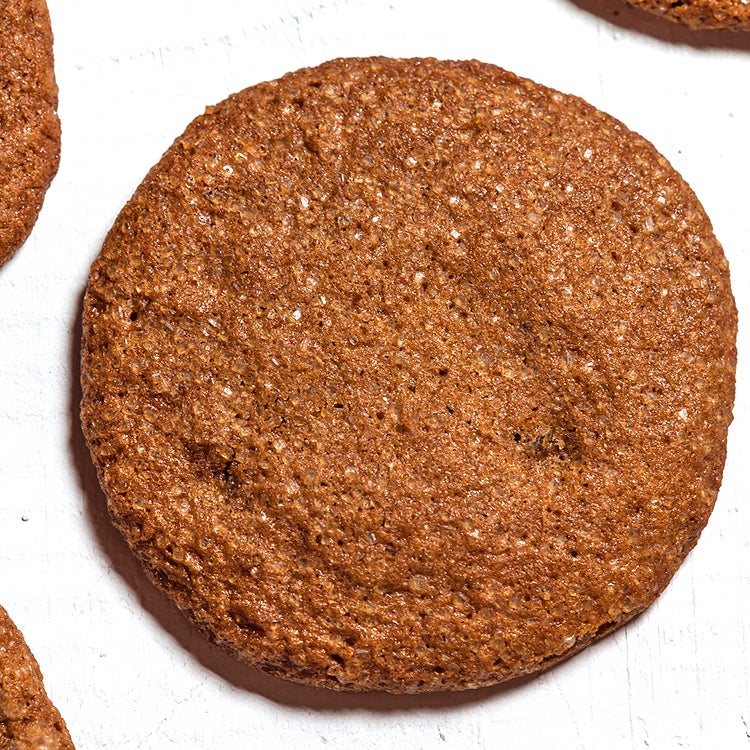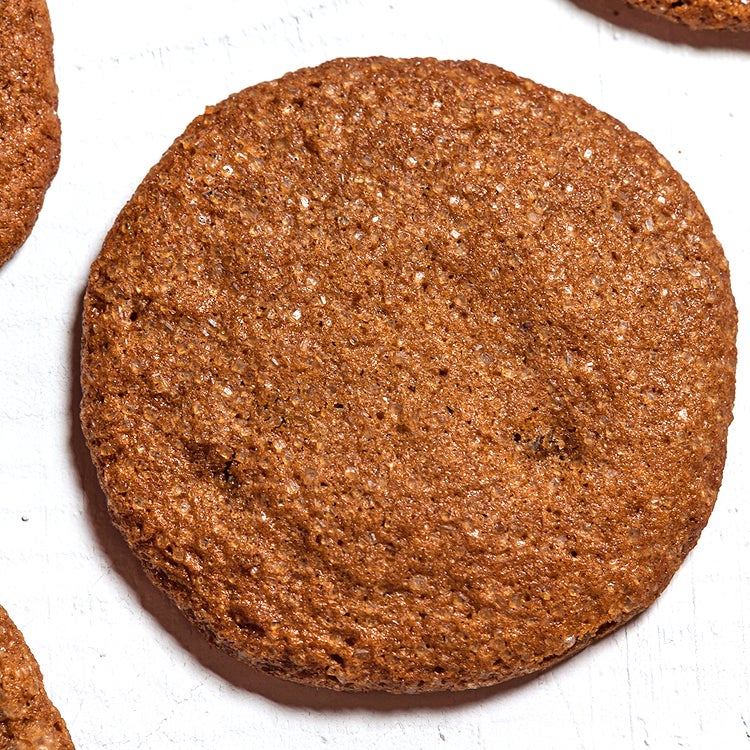 This recipe, from Gluten Free Girl & The Chef blogger Shauna Ahern, appeared in our 2012 Cookie Advent Calendar. Shauna says: "Every year when my mother made her pillow-soft molasses cookies, I just sighed with happiness at the holidays. But by the time she was ready to hand over the baking, I could no longer eat gluten, and she couldn't find that recipe. So I fiddled and baked until I came up with these."
Gluten-Free Ginger Molasses Cookies
Ginger adds warm spice to pillow-soft gluten-free molasses cookies.
Ingredients
1 lb. gluten-free flour
2 1⁄4 tsp. baking soda
1 1⁄4 tsp. ground cinnamon
1 tsp. ground ginger
1 tsp. kosher salt
1⁄2 tsp. ground nutmeg
20 tbsp. unsalted butter, softened
2⁄3 cup sugar
3⁄4 cup molasses
2 tbsp. minced fresh ginger
2 eggs
4 oz. crystallized ginger, finely chopped
1⁄2 cup turbinado sugar
Instructions
Whisk together flour, baking soda, cinnamon, ginger, salt, and nutmeg in a bowl; set aside. In the bowl of a stand mixer fitted with a paddle, beat the butter and sugar together until pale and fluffy. Beat in molasses and ginger. Add eggs one at a time, beating well after each, until smooth. Add dry ingredients and beat until just combined; stir in crystallized ginger. Refrigerate dough at least 2 hours.
Heat oven to 350°. Using a tablespoon, portion and roll dough into balls; roll each ball in turbinado sugar, and place 2″ apart on parchment paper-lined baking sheets. Bake until crisp, about 12-14 minutes.