Friday Cocktails: Autumn Bellini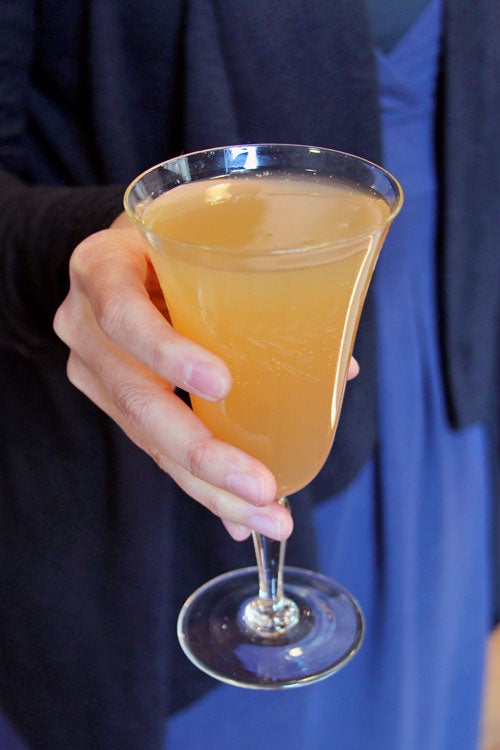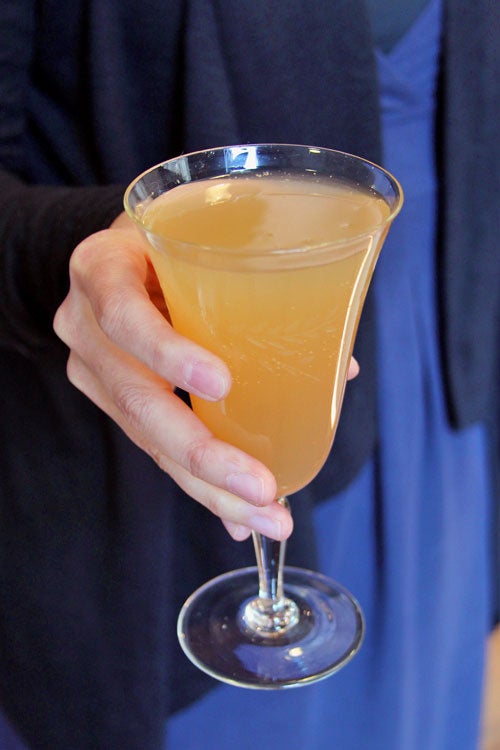 It's easy to love a Bellini. At its best, the combination of white peach nectar and prosecco is pulpy and fresh, with a heady fragrance and fine effervescence. Plus, it has a glamorous pedigree, having been spawned at the swishy Harry's Bar in Venice, Italy. At Caffe Storico, the chic Italianate restaurant adjoining the New York Historical Society in Manhattan, there's not just one, but two Bellinis on the menu: the classic, updated with a dash of peach bitters, and a Bellini stagionale, a seasonal blend that right now consists of prosecco served not with peach but with mulled cider and a splash of heady fig vodka.
I ordered the peach, my friend ordered the stagionale, and I developed an acute case of the condition known as Bellini envy. Though my drink was pitch-perfect, the apple and fig flute was operating on a completely different level, the deep flavor of mulled cider—a long-simmered brew spiced with cardamom, star anise, clove, and nutmeg—lending the drink the tawny hue of an autumn leaf. The fresh apple flavor preserved the integrity of the Bellini name, which calls for orchard fruit, while the dash of vodka was a sly warning against venturing too far away into uncharted cocktail territory. Though it's easy to love a Bellini, an autumnal Bellini stagionale could inspire an obsession.