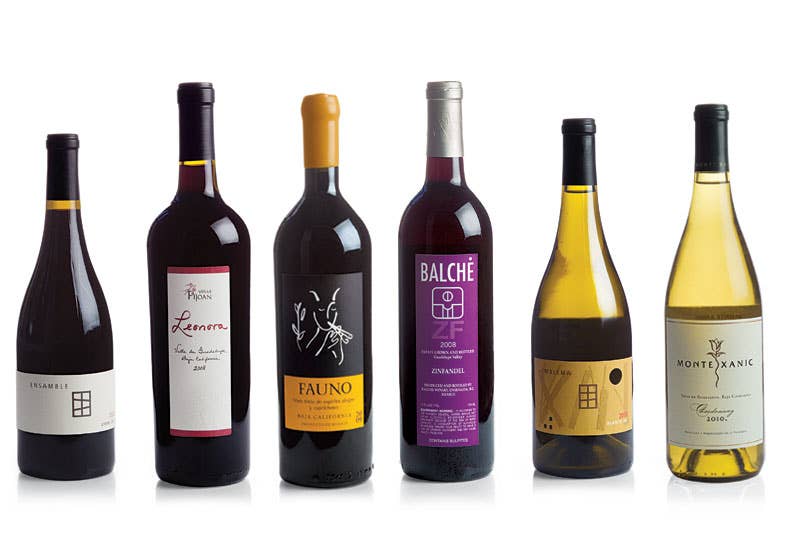 Drinks
Baja's Best Bottles
Mexico's biggest wine region is the Baja peninsula, on the country's northwest coast.
Mexico's wine industry is the oldest in the Americas: In 1524, after conquering the Aztecs, the Spanish conquistador Hernan Cortes ordered colonists to plant grape vines. Ships sailing from Spain brought cuttings to the New World, where they thrived.
Today, Mexico's biggest wine region is the Baja peninsula, on the country's northwest coast. Baja's Valle de Guadalupe lies about 15 miles inland of the city of Ensenada, where cooling Pacific breezes and the sheltering Sierra Nevada mountains temper the dry heat of the Sonoran desert, creating the perfect microclimate for growing grapes.
On a recent visit there, I found a range of delicious bottles, many with a uniquely briny quality derived from the peninsula's slightly saline water table. You can taste it in the Paralelo Ensamble Arenal BA II 2008 ($37; winesfrombaja.com), a spicy, salty, earthy cabernet-merlot blend that is perfect with grilled meats. Also touched by brine but with rich cherry and bacon notes, the cabernet-merlot blend Viñas Pijoan Leonora 2008 ($36; winesfrombaja.com) goes great with smoky-sweet mole poblano. La Trinidad Fauno 2009 ($38; winesfrombaja.com), a nebbiolo-cabernet-zinfandel blend with hints of tobacco and stewed fruit, stands up to spicy dishes, while the peppery, herbaceous Balche Zinfandel 2008 ($95; baronbalche.com) is a nuanced wine that you can pair with everything from chiles rellenos to chicken guisado.
Though many Baja reds are blends, some of the best whites are single varietals. These run the gamut from the bright, citrus-and-apple Paralelo Emblema 2010 ($25; winesfrombaja.com)--a sauvignon blanc to sip with seafood—to buttery yet balanced Monte Xanic Chardonnay ($19; winesfrombaja.com), whose toasted almond and tropical fruit flavors make it a match for creamy dishes like enchiladas suizas.