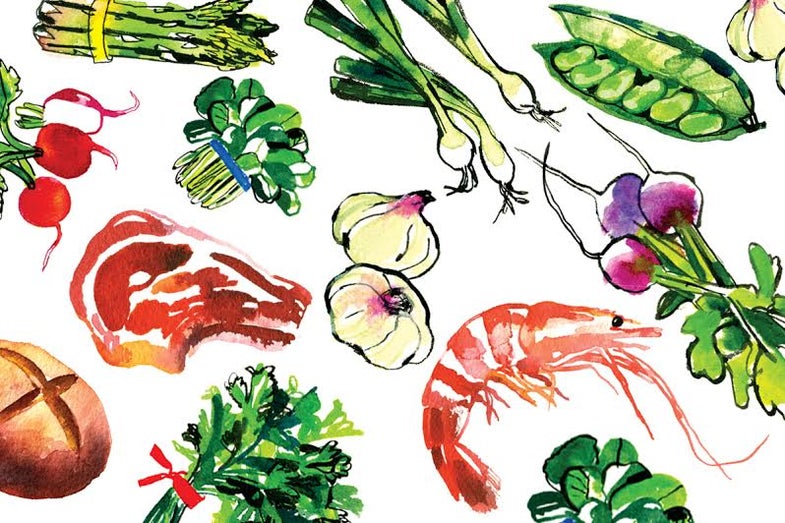 The following recipe is based on ones in Everyday Drinking (Bloomsbury, 2008) by Kingsley Amis and The Craft of the Cocktail (Clarkson Potter, 2002) by Dale DeGroff
The Bloody Joey
The following drink is the combination of two recipes from Everyday Drinking and The Craft of the Cocktail.
Ingredients
1 1⁄2 oz. aquavit
4 oz. tomato juice
Juice of 1/2 orange
Juice of 1/2 lemon
4 dashes Tabasco, plus more to taste
2 dashes worcestershire
1⁄2 tsp. ketchup
1⁄2 tsp. prepared horseradish
Pinch celery salt
Pinch freshly ground black pepper
Instructions
Combine aquavit, tomato juice, orange juice, lemon juice, Tabasco, worcestershire, ketchup, and horseradish in a pint glass.
Add 4 ice cubes and stir vigorously until horseradish and ketchup are well combined. Strain mixture through a sieve into a goblet filled with ice. Sprinkle with celery salt and pepper.