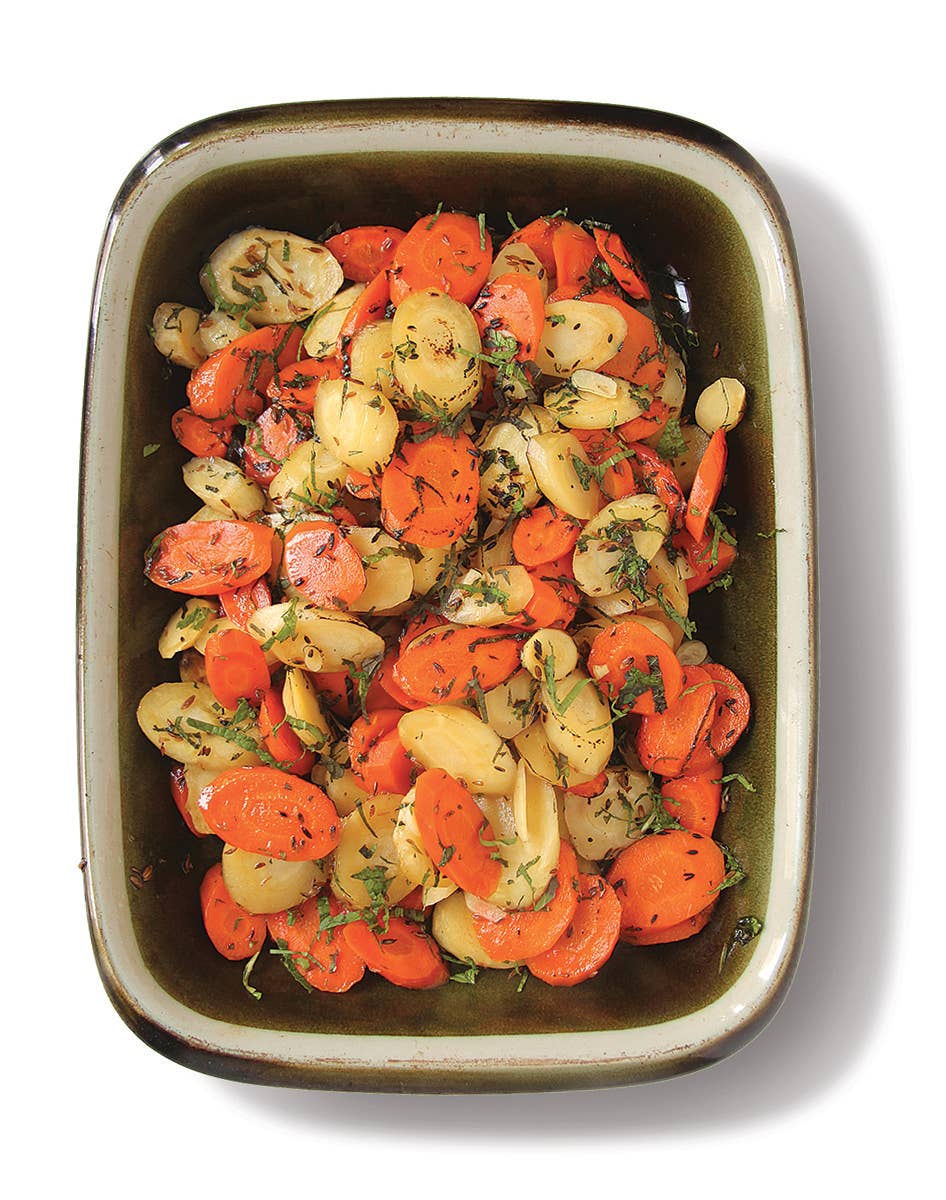 Recipes
Sweet-Savory Carrot Starters and Side Dishes
Pickled, puréed, or roasted until tender, these savory carrot sides are a comforting addition to any meal.
Braising carrots slowly in butter, rather than steaming or boiling them, brings out their natural sweetness. Maple syrup adds a delicate glaze and a rich flavor.
These carrots are stewed long enough to concentrate their sweetness; mustard seeds, curry leaves, and chiles provide warm and earthy notes.
Chopped whole lemon and spicy fresh ginger lend brightness to hearty roasted vegetables including sweet potatoes, acorn squash, and carrots.
Carrots are roasted with rosemary and garlic until tender and slightly caramelized before being puréed with cannelini beans and coriander to make a vibrant, sweet, and earthy dip for raw veggies or pita chips.