One Good Find: Gluten-Free Orzo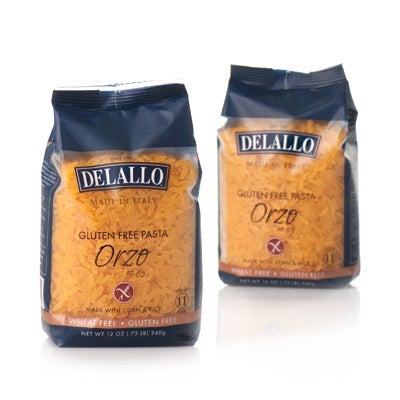 We may earn revenue from the products available on this page and participate in affiliate programs.
In the seven years that I've been eating gluten-free, I've gotten pretty good at adapting recipes that call for ingredients like couscous or farro by substituting rice, quinoa, or kasha. But one thing I've always missed was orzo; while it's pretty easy to find gluten-free spaghetti or rigatoni these days, I'd never found anyone making a good gluten-free orzo—until I discovered DeLallo's version. Made from corn and rice, it gives off enough starch to thicken dishes and bind sauces, but still retains its shape and a lovely al dente bite when cooked. I like to simmer it slowly with butter, shallots, and chicken stock to make a creamy orzo risotto, but it works well in place of regular orzo in just about any dish. And my guests say the taste mimics traditional semolina pasta so well that they'd never even know it's gluten-free.
DeLallo Gluten-Free Pasta Corn/Rice Orzo; $4.99 for 12 oz. at www.delallo.com