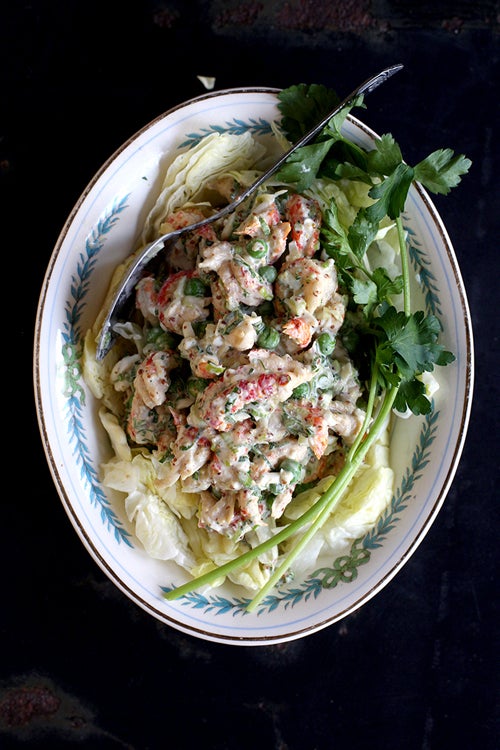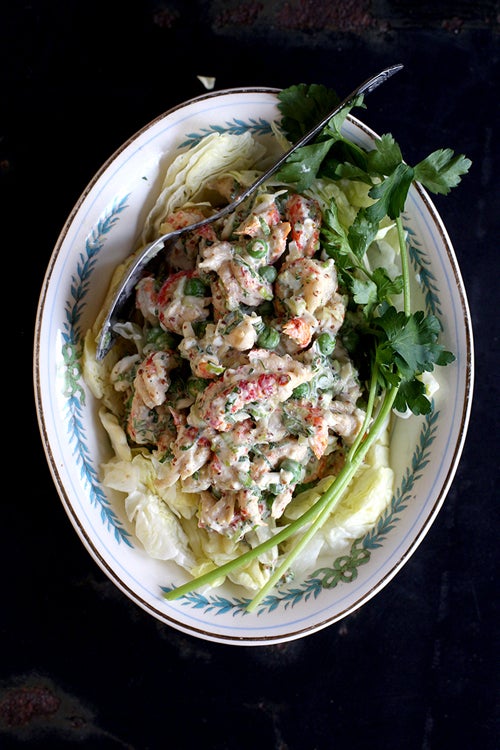 Cooked and chopped shrimp can be used in place of crawfish for this Cajun salad adapted from one in Justin Wilson's Homegrown Louisiana Cookin' (Macmillan, 1990). This recipe first appeared in the tablet edition of our April 2014 issue with Felicia Campbell's story Born on the Bayou.
Yield: serves 4
Ingredients
½ cups mayonnaise
¼ cups Creole mustard
2 tbsp. fresh lemon juice
1 tsp. minced parsley, plus more for garnish
Hot sauce, preferably Tabasco, to taste
Kosher salt and freshly ground black pepper, to taste
1 lb. cooked, peeled crawfish tails, roughly chopped
1 cup frozen peas, defrosted
6 scallions, minced
2 eggs, hard-boiled and peeled
2 stalks celery, minced
Shredded iceberg lettuce, for serving
Instructions
Whisk mayonnaise, mustard, lemon juice, parsley, hot sauce, salt, and pepper in a bowl. Stir in crawfish, peas, scallions, eggs, and celery. Divide lettuce between plates; top with crawfish and garnish with parsley.