Recipes
Chile de Árbol Salsa
A seriously spicy sauce that adds garlicky-heat to everything from burritos to eggs.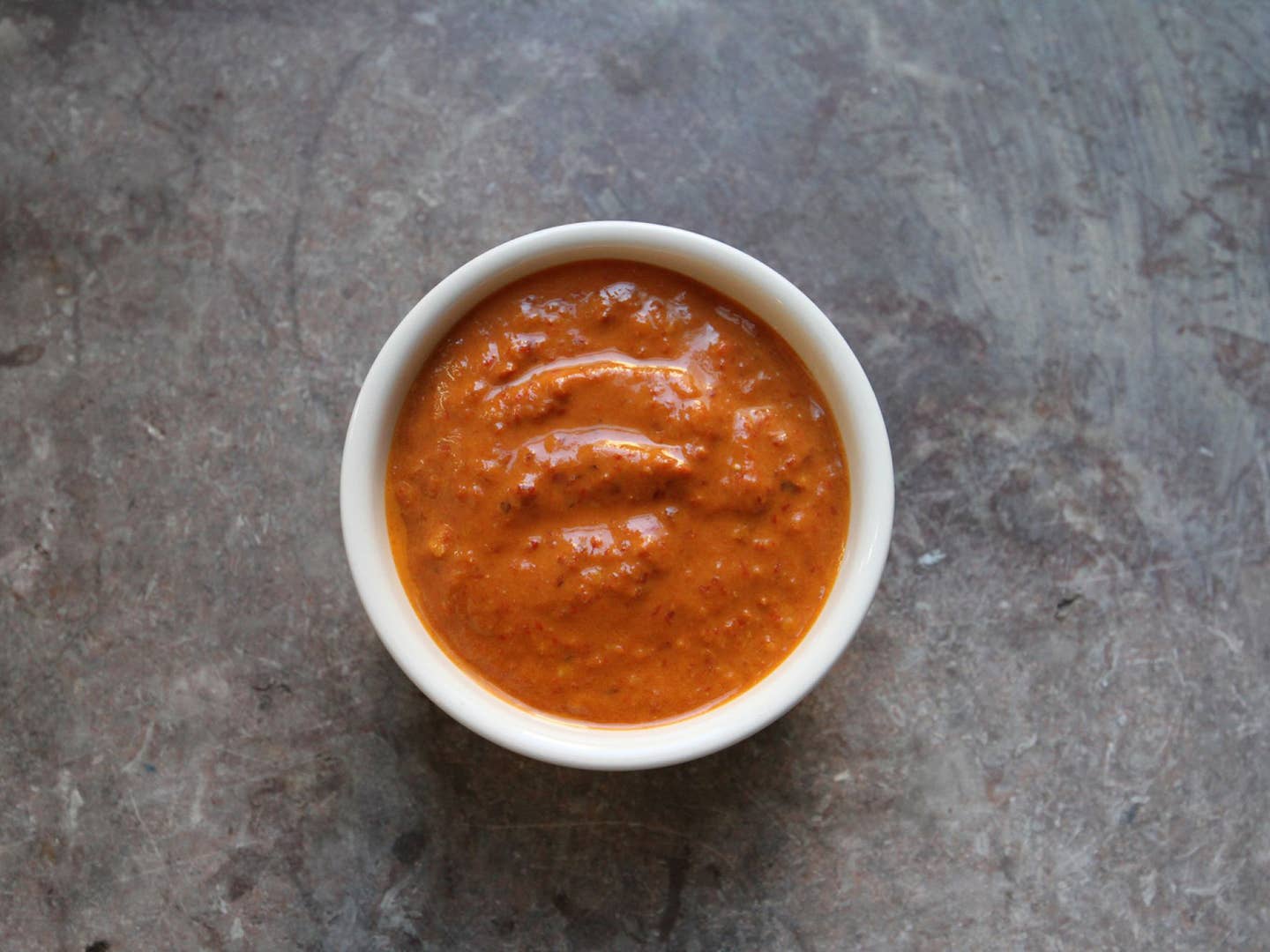 This spicy chile-and-garlic salsa comes from Brooklyn-based chef and musician Stephen Tanner, and does well atop nachos, burritos, and eggs. Use it sparingly!
Ingredients
2 tbsp. canola oil
4 cloves garlic
Quarter of a medium white onion, chopped (about ¼ cup)
3–4 cups dried chile de árbol, stems removed
1 medium tomato, coarsely chopped
Kosher salt, to taste
Instructions
Step 1
To a large skillet, add the oil and heat over medium-high. Add the garlic and cook until golden brown, about 3 minutes. Add the onion and cook until soft, about 3 minutes. Add the chiles and cook for 1–2 minutes. Add the tomatoes and ¼ cup water; cook until the tomatoes begin to break down, 8–10 minutes. Transfer the mixture to a blender with salt and ½ cup cool. water; purée until smooth. Use immediately, or refrigerate in an airtight container for up to 5 days, or freeze for up to 3 months.