Recipes
Chuletas de Ternera al Sartén con Salsa de Tomate y Hierbas (Pan-Fried Veal Cutlets with Herb Tomato Sauce)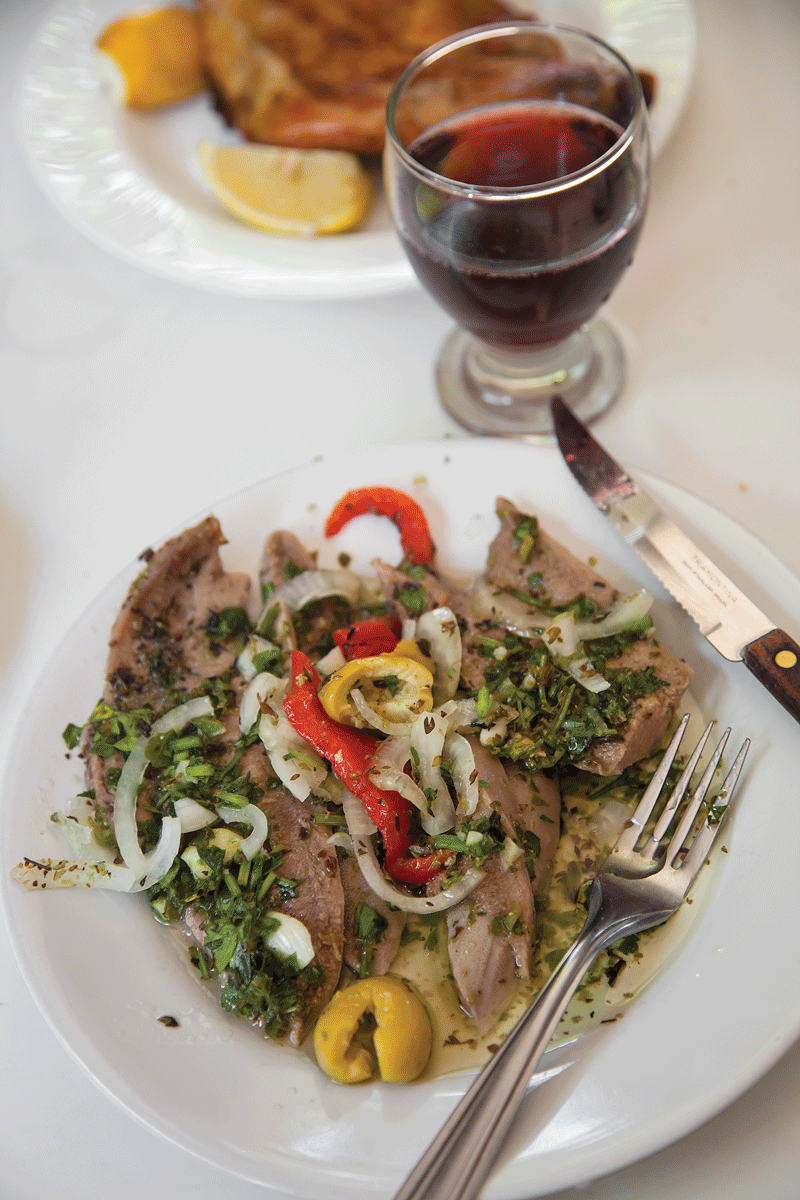 Seared veal cutlets are topped with a pan sauce of onion, tomato, olive, and pickled peppers in our rendition of a dish served at El Renaciente in Buenos Aires. This recipe first appeared in our October 2013 issue with the article Lunch at Your Leisure.
Ingredients
1⁄2 cup olive oil
1 1⁄2 lb. veal cutlets
Kosher salt and freshly ground black pepper, to taste
1⁄2 tsp. crushed red chile flakes
8 cloves garlic, thinly sliced
1 small white onion, thinly sliced
1⁄3 cup dry white wine
1 (15-oz.) can whole, peeled tomatoes, drained and crushed by hand
1 bay leaf
3 tbsp. roughly chopped parsley
2 1⁄2 tbsp. roughly chopped oregano
2 tbsp. fresh lemon juice
10 Spanish green olives, smashed
6 pickled cherry peppers, stemmed, seeded, and halved
Instructions
Step 1
Heat 2 tbsp. oil in a 12" skillet over medium-high heat. Season veal with salt and pepper. Working in batches and adding more oil as needed, cook veal, flipping once, until browned and cooked to desired doneness, 4–6 minutes for medium. Transfer veal to a serving platter; keep warm.
Step 2
Add remaining oil to pan. Add chile flakes, garlic, and onion; cook, stirring occasionally, until golden, 6–8 minutes. Add wine; bring to a boil. Cook, stirring and scraping the bottom of the pan, until reduced by half, 3 minutes. Add tomatoes, bay leaf, and salt. Cook until tomatoes begin to break down, 3–5 minutes. Stir in parsley, oregano, lemon juice, olives, and peppers; spoon sauce over veal.