Croatian Radish Salad (Salata od Rotkvica)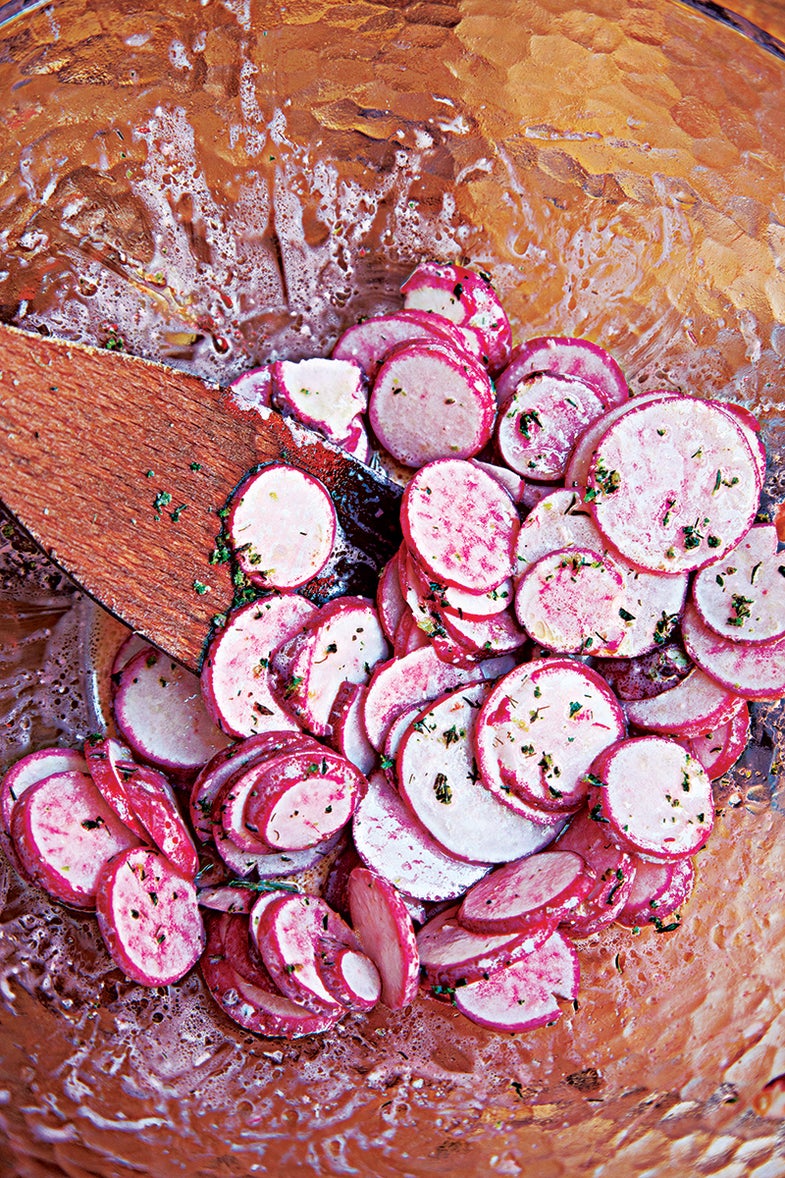 This citrusy radish salad is a cool, palate-cleansing side for whole grilled fish. This recipe first appeared in our April 2014 issue with Brendan Francis Newnam's story Splendor of the Isles.
Yield: serves 4
Ingredients
2 tbsp. mayonnaise
2 tbsp. olive oil
1 tbsp. fresh lemon juice
1 tbsp. minced parsley
1 tsp. minced thyme
Kosher salt and freshly ground black pepper, to taste
2 bunches small radishes, trimmed and thinly sliced
Instructions
Whisk mayonnaise, oil, lemon juice, parsley, thyme, salt, and pepper in a bowl; stir in radishes. Chill salad 15 minutes before serving.