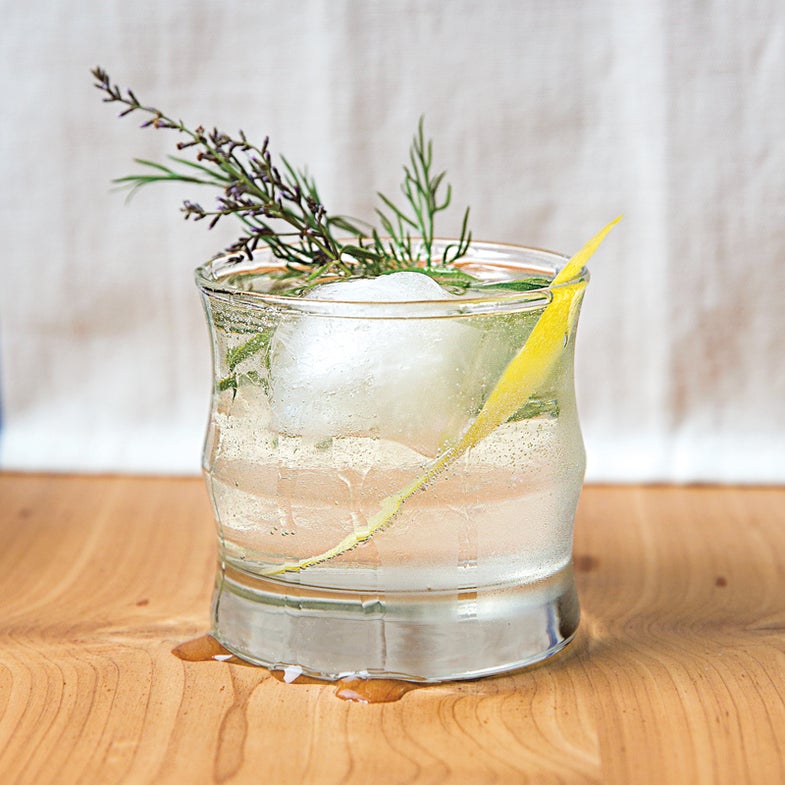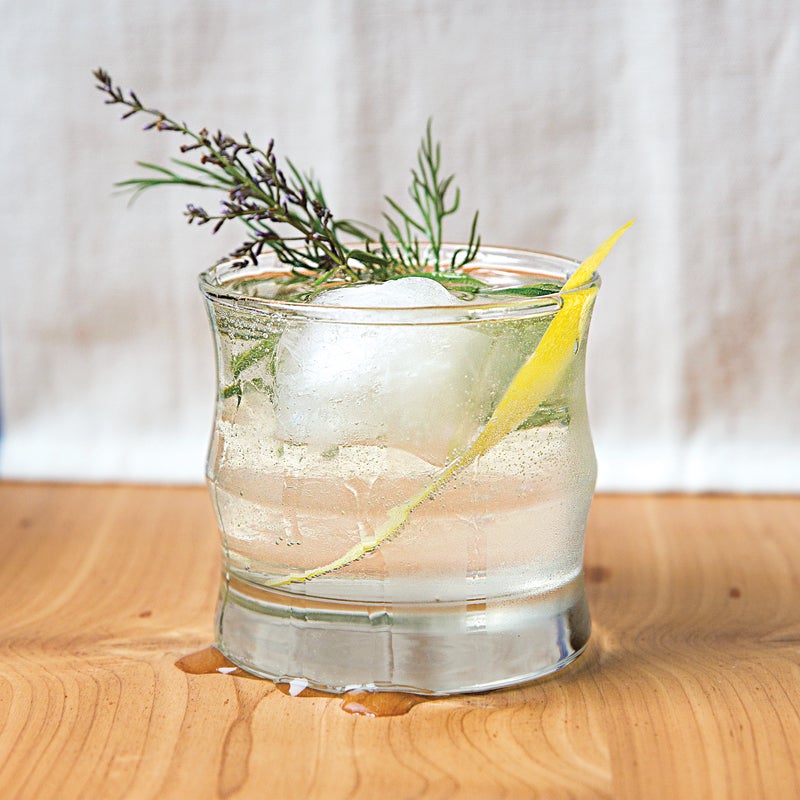 Most gins clock in at somewhere between 40 and 45 percent alcohol. Navy-strength gin, however, is distilled to a boozy 57 percent. Named for the British Royal Navy, to which the style was first supplied by distillers like Plymouth, its alcohol content is said to have been boosted to a level sufficient for ships' gunpowder to ignite in the unlikely event that it got soaked in the spirit. It adds explosive potency to drinks like this riff on the gin and tonic, which is spiked with dill pickle juice and garnished with citrusy verbena leaves. This recipe, which comes to us from bartender Jordan Gold of L.A.'s Ray's and Stark Bar, first appeared in our June/July 2014 issue with Camper English's story "Miracle Cure."
Dill G & T
Navy-strength gin adds an explosive potency to drinks like this riff on the gin and tonic, which is spiked with dill pickle juice and garnished with citrusy verbena leaves.
Ingredients
2 oz. navy-strength gin
1⁄2 oz. pickle brine (preferably from a jar of kosher dill pickles)
3 oz. tonic
Lemon verbena leaves, for garnish
Dill frond, for garnish
Lemon twist, for garnish
Instructions
Combine 2 oz. navy-strength gin and ½ oz. pickle brine in a rocks glass over 1 large ice cube; top with 3 oz. tonic. Garnish with lemon verbena leaves, dill frond, and lemon twist.