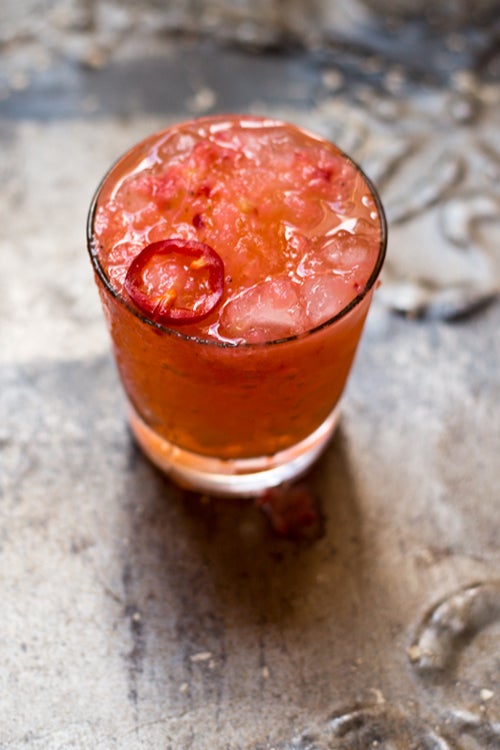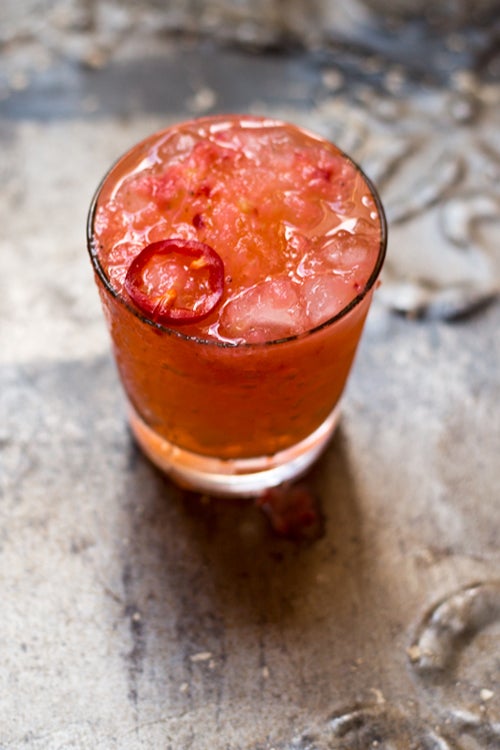 Jalapeño and chile-infused bitters add a spicy kick to a fruity cocktail made with muddled strawberries and blueberries. Created by Patricia Clarke Hippolyte especially for Aries, it first ran as part of our Mixstrology series.
Yield: makes 1 cocktail
Ingredients
2 oz. gin
1 oz. simple syrup
1⁄2 oz. lime juice
5 blueberries
3 strawberries
3 cilantro stems
3 dashes strawberry chili bitters
3 thin slices red jalapeño pepper
Instructions
Muddle gin, simple syrup, lime juice, blueberries, strawberries, cilantro stems, bitters, and 2 slices of jalapeño in a cocktail shaker. Add ice and shake vigorously; pour into a tumbler filled with crushed ice and garnish with remaining jalapeño pepper.