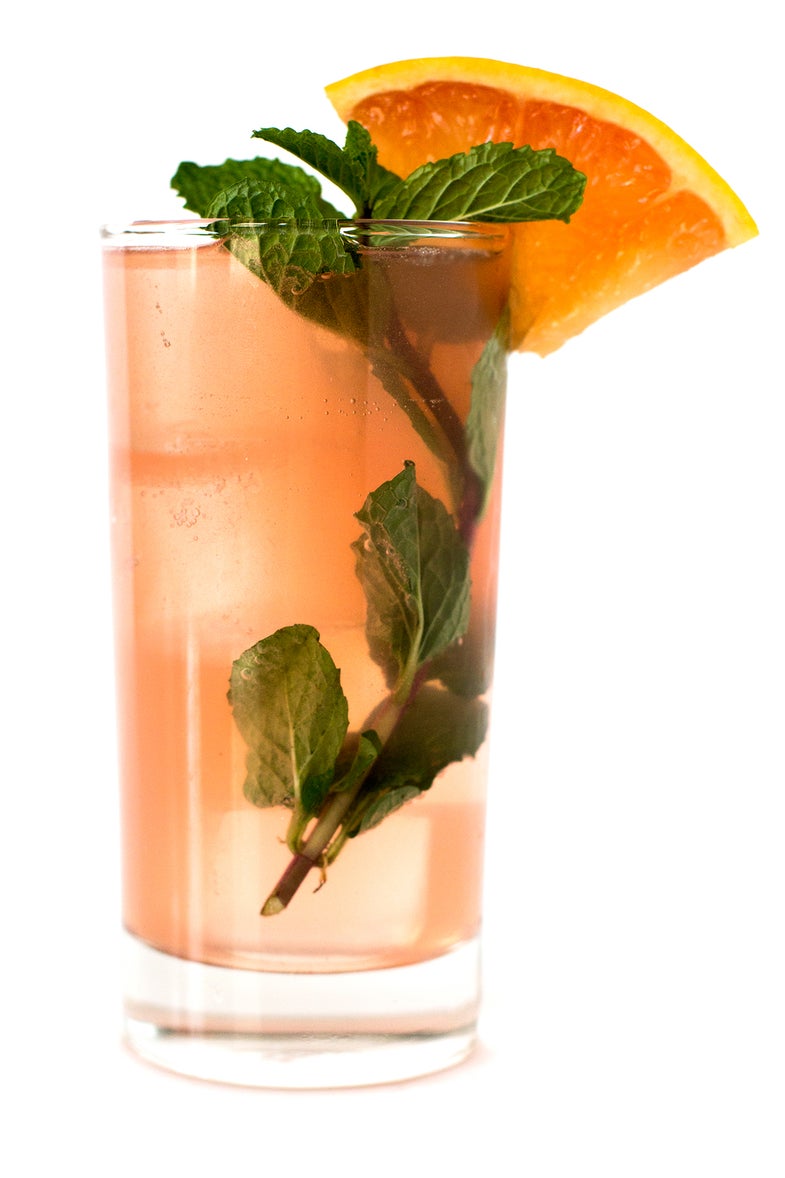 Mixologist Elad Zvi picks the fruit right off the tree in the courtyard of his Eden-like Miami Beach bar, The Broken Shaker, for this refreshingly bittersweet cocktail. This recipe first appeared in our March 2014 issue.
Grapefruit Agua Fresca
This refreshingly bittersweet cocktail mixes tequila with floral gentian aperitif Cocchi Americano Rosa and fresh grapefruit juice.
Ingredients
2 oz. blanco tequila
1⁄2 oz. Cocchi Americano Rosa
1⁄2 oz. fresh Ruby Red grapefruit juice
1⁄2 oz. honey
Instructions
Stir tequila, Cocchi Americano Rosa, grapefruit juice, and honey in a rocks glass filled with ice; garnish with a grapefruit slice and a mint sprig.