Recipes
Spiced Cabbage with Blueberries (Kryddað Rauðkál með Bláberjum)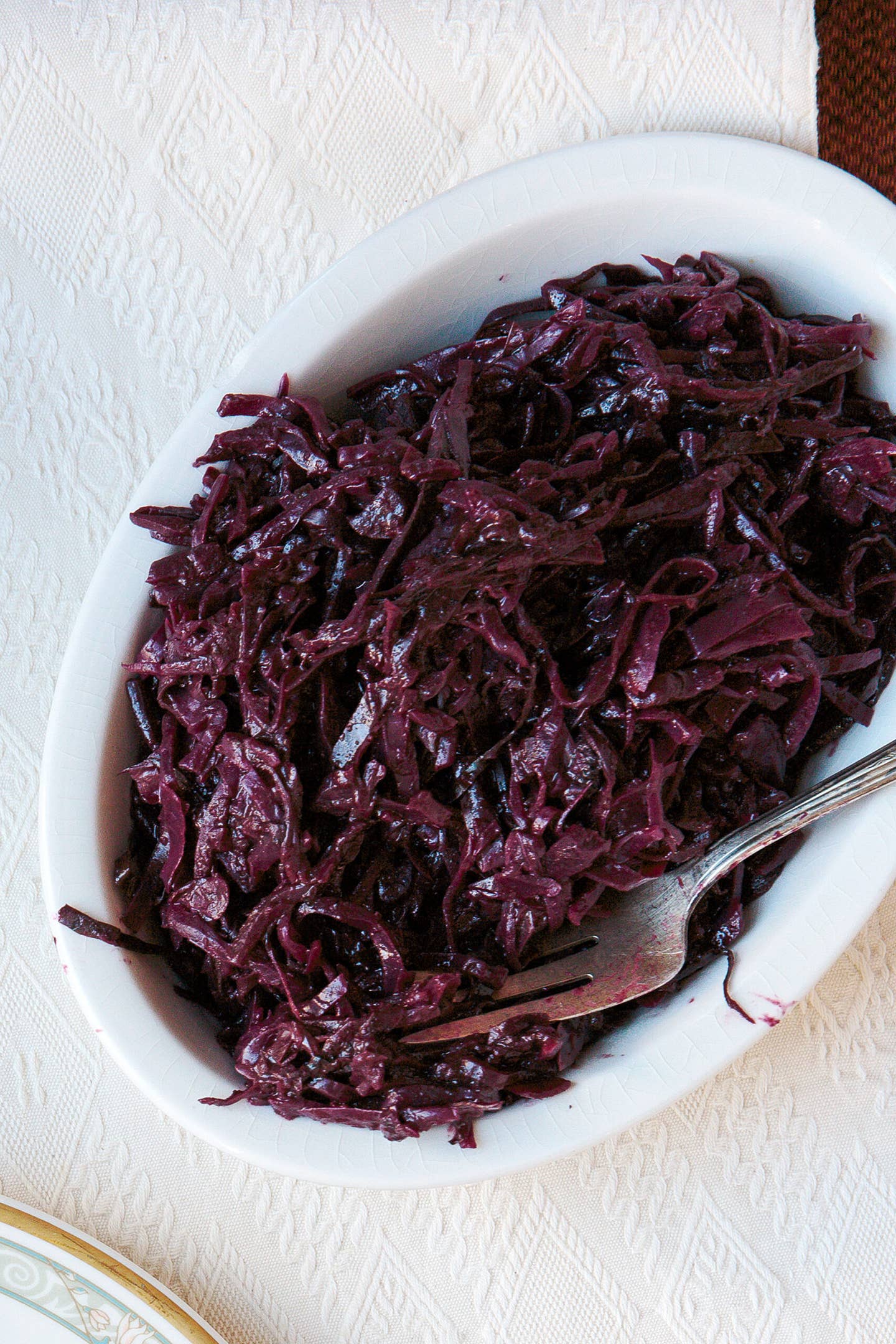 Cookbook author Nanna Rögnvaldardóttir braises ruby red cabbage with warm spices, fruit, and jam for this festive, sweet-tart side dish that rounds out an Icelandic Christmas menu. This recipe first appeared in our December 2014 issue with the story Northern Lights.
Ingredients
2 tbsp. unsalted butter
1 medium red onion, thinly sliced
2 cups fresh blueberries
1⁄2 cup red currant jam
1⁄4 cup red wine vinegar
2 tsp. ground cinnamon
1 tsp. ground ginger
1 large head red cabbage, cored and thinly sliced
1 tart green apple, such as Granny Smith, cored, peeled, and roughly chopped
Kosher salt and freshly ground black pepper, to taste
Instructions
Step 1
Melt butter in an 8-qt. saucepan over medium-high. Cook onion until soft, 5–7 minutes. Add blueberries, jam, vinegar, cinnamon, ginger, cabbage, apple, salt, pepper, and ¼ cup water; bring to a boil. Reduce heat to medium; cook, covered, until cabbage is tender, about 1 hour.