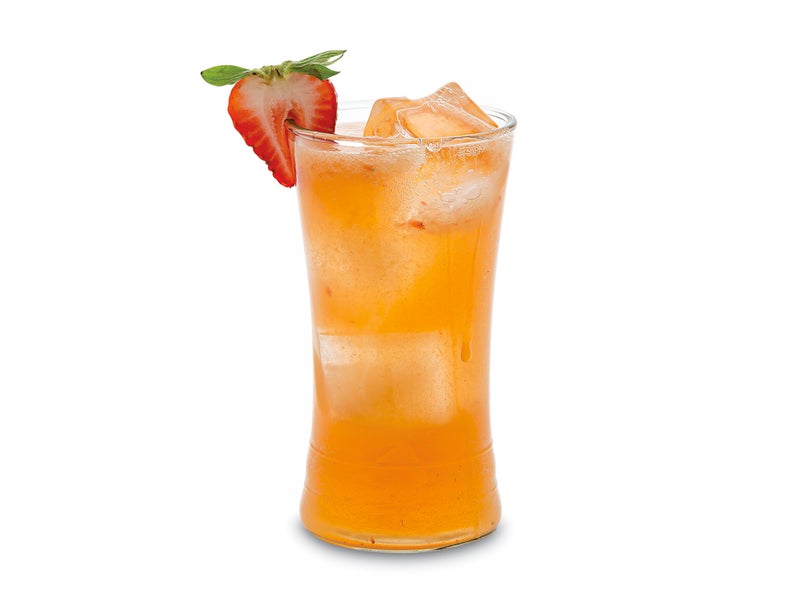 "Bucks" are a family of drinks that consist of ginger beer plus a spirit and citrus—a category that includes this fruity refresher as well as the classic Moscow Mule. There are plenty of good ginger beers on the market, but our favorite is one made from scratch using soda water and a syrup infused with ginger and black pepper. This recipe, from Erick Castro of San Diego's Polite Provisions, first appeared in SAVEUR DRINK Issue #1 with the story "Nice Spice."
Kentucky Buck
Erick Castro of San Diego's Polite Provisions gave us the recipe for this fruity refresher.
Ingredients
1 chopped strawberry
3⁄4 oz. lemon juice
1⁄2 oz. simple syrup
2 oz. Wild Turkey bourbon
2 dashes Angostura bitters
2 oz. ginger beer
Strawberry slice, for garnish
Instructions
Muddle chopped strawberry, lemon juice, and simple syrup in a cocktail shaker. Add bourbon, 2 dashes bitters, and ice. Shake and strain into an ice-filled highball glass. Top with ginger beer; garnish with a strawberry slice.