Japanese Old Fashioned (Kyushiki)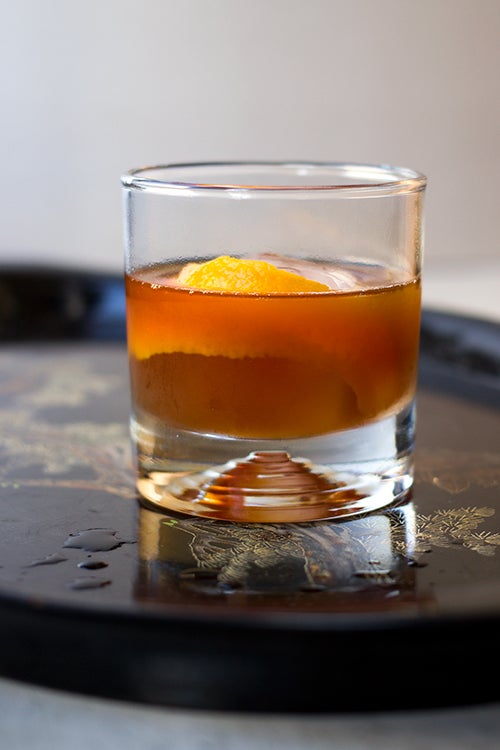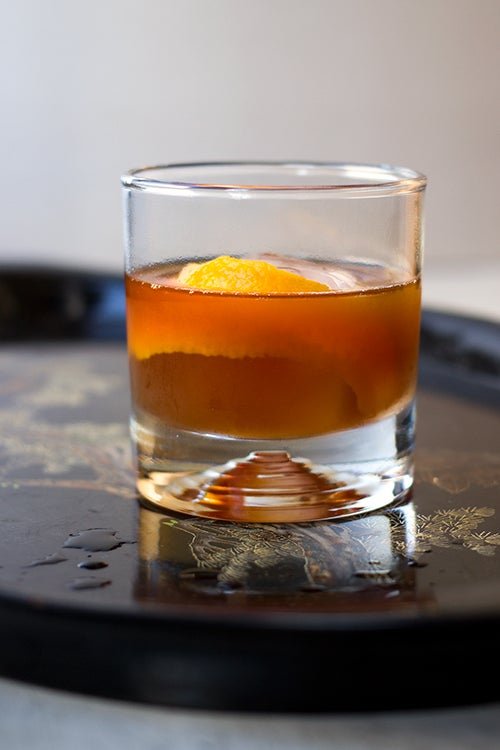 Frequently found in Japanese baking, black sugar, or kuru sato, is made by boiling unrefined sugar cane and has a flavor similar to dark brown sugar. Combined with ginger, it adds spice and a deep molasses flavor to a traditional old fashioned in a recipe from Brooklyn restaurant Shalom Japan.
Japanese Old Fashioned (Kyushiki)
Black sugar—a common ingredient in Japanese baking—combines with ginger to add spice and a deep molasses flavor to this otherwise traditional old fashioned.
Yield:
makes one cocktail
For the Kuru Sato–Ginger Syrup
4 oz. (about 1 cup) kuru sato (Japanese black sugar, available from Kalustyan's)
1⁄2 cup grated ginger
For the Cocktail
1 cube kuru sato (about 1 tsp.)
2 (1/4-inch-thick) slices ginger
2 dashes Angostura bitters
3⁄4 oz. kuru sato-ginger syrup
3 oz. bourbon
Orange peel, for garnish
Instructions
Make the syrup: Combine sugar with ginger and 8 oz. water. Bring to a boil and immediately reduce heat to a simmer; cook for 5 minutes. Remove from heat and steep ginger for another 5 minutes. Strain mixture and chill. Makes about 1 cup. Syrup will keep, refrigerated, for up to 2 weeks.
Make the cocktail: In a cocktail shaker, muddle sugar cube, ginger, and bitters. Add syrup and bourbon; stir and strain into a rocks glass over ice. Garnish with an orange peel.