Recipes
Malika Masoor Dal (Red Lentils with Green Mango)
Serves

serves 8

Cook

30 minutes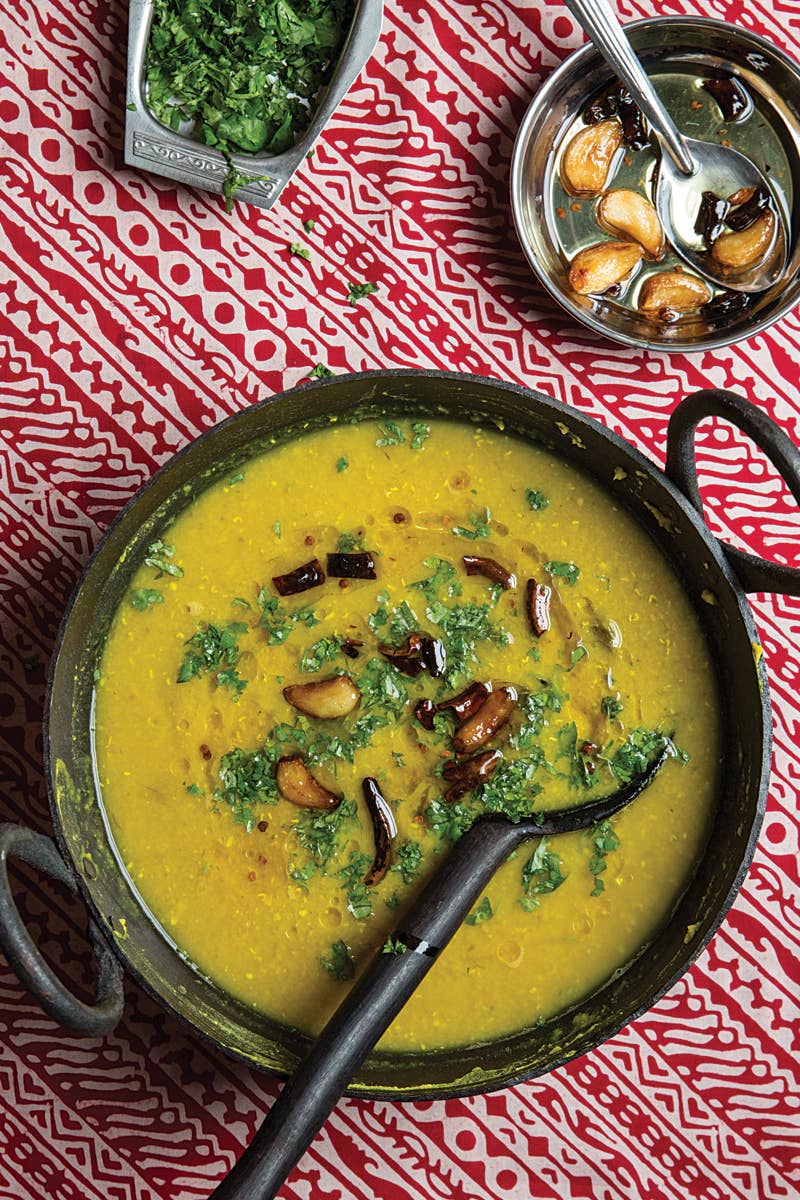 In early spring, green, unripe mangoes are a featured ingredient in the daily menu at Raja Sulaiman Khan's home in Lucknow, India. Here, amchoor—dried green mango—adds sour pungency to creamy lentils. This recipe first appeared in the tablet edition of our August/September 2014 special India issue.
Ingredients
2 cups masoor dal (split red lentils), rinsed, soaked 30 minutes, and drained
1 tbsp. ground turmeric
15 cloves garlic (3 mashed into a paste, 12 peeled)
6 amchoor slices (dried, green mango)
1 (1") piece ginger, peeled and mashed into a paste
Kosher salt, to taste
3 tbsp. ghee
2 chiles de árbol, chopped
3 tbsp. roughly chopped cilantro, for garnish
Instructions
Step 1
Bring dal, turmeric, garlic paste, the amchoor slices, ginger paste, salt, and 6 cups water to a boil in a 6-qt. saucepan. Reduce heat to medium; cook, covered slightly, until dal is mushy, about 20 minutes. Using a whisk, vigorously stir dal until smooth and creamy.
Step 2
Melt ghee in an 8" skillet over medium-high heat. Cook peeled garlic and the chiles until golden, 4–5 minutes, and pour over dal; garnish with cilantro.