Recipes
Huevos a la Mexicana
Paired with warm tortillas, this simple Mexican scramble makes for a hearty-yet-healthy morning meal.
Serves

serves 4–6

Cook

12 minutes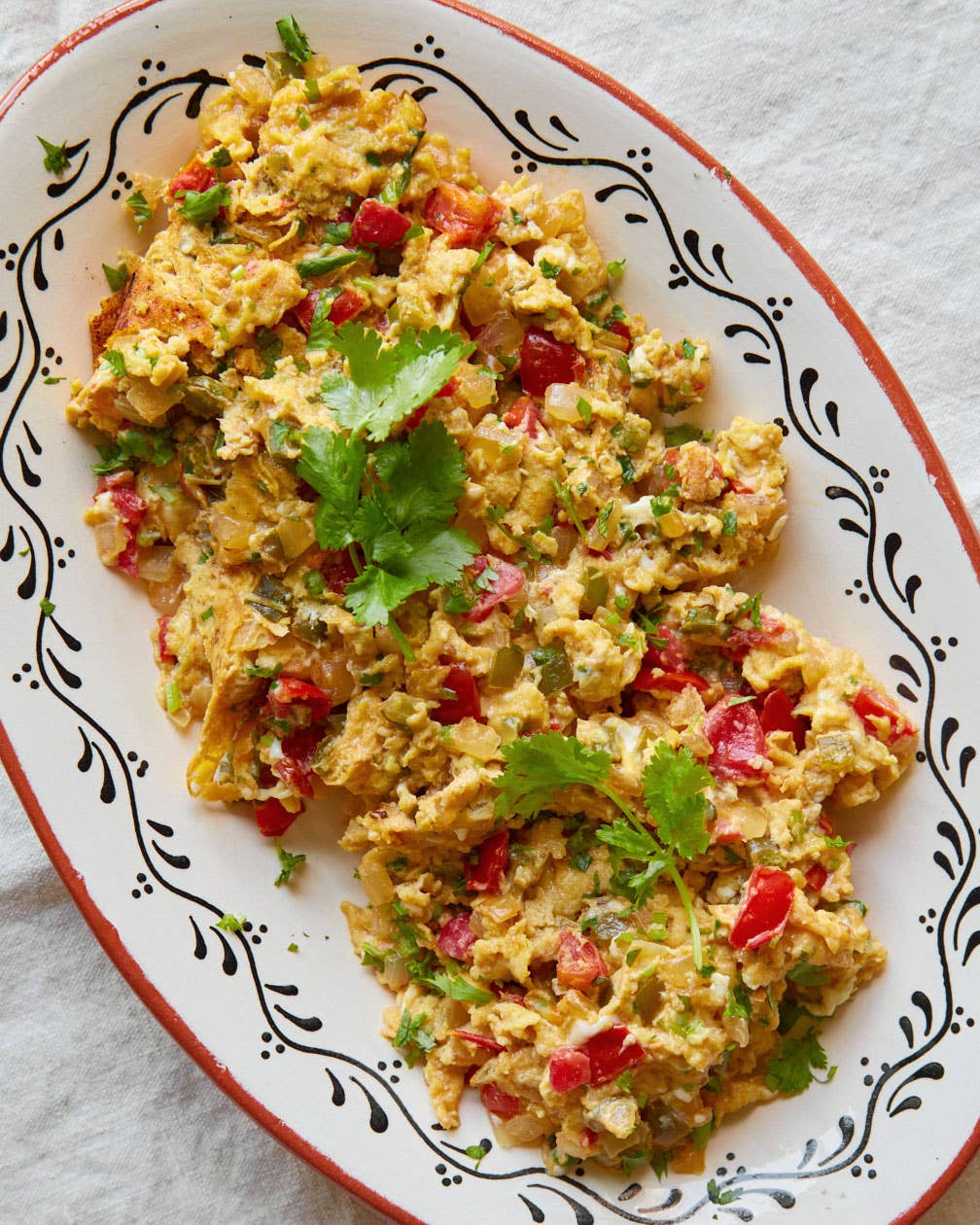 This quick Mexican egg dish is made "a la Mexicana" with red tomatoes, white onions, and green jalapeños—ingredients that mirror the colors of the Mexican flag. Find more of our favorite Mexican recipes here.
Ingredients
3 Tbsp. canola oil
1 small white onion, finely chopped
1 jalapeño, stemmed, seeded, and finely chopped
1 plum tomato, cored, seeded, and finely chopped
2 Tbsp. thinly sliced cilantro leaves
Kosher salt and freshly ground black pepper, to taste
8 large eggs, lightly beaten
Warm tortillas, for serving
Instructions
Step 1
To a large skillet over medium-high heat, add the oil. When the oil is hot and shimmering, add the onion, jalapeño, and tomato, season with salt and black pepper, and cook, stirring frequently, until the onions are translucent and the chile and tomato are soft, 6–8 minutes. Add the cilantro and eggs, and continue cooking, using a spatula to fold the eggs over in large curds occasionally, until cooked through, about 4 minutes. Transfer the huevos a la Mexicana to a warm platter and serve hot, with warm tortillas on the side.
WATCH: How to Dice a Hot Pepper