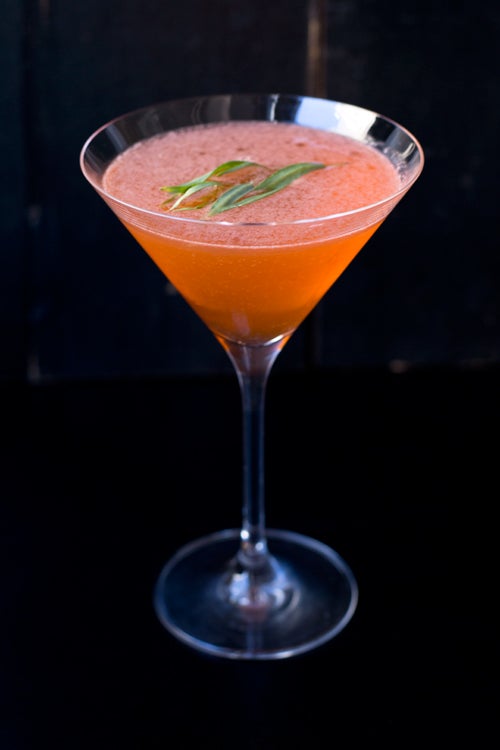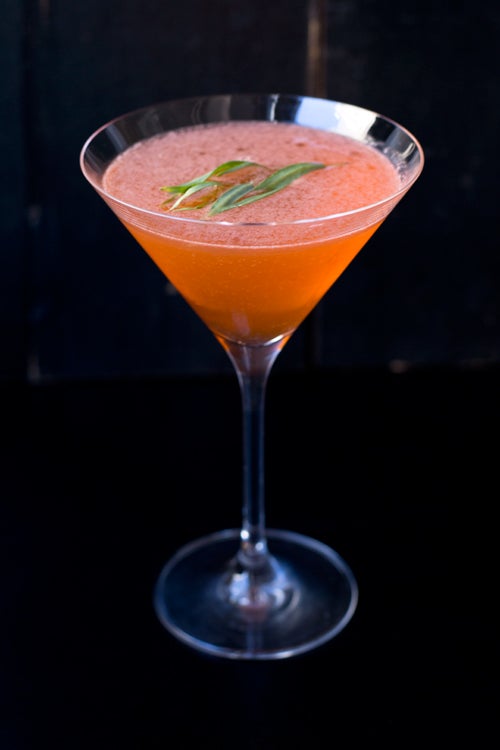 Light, orangey Lillet Blanc and fresh lemon juice brighten a springlike twist on the Negroni. Tart, hibiscus-based Burlesque Bitters from Bittermens and tarragon add floral, herbaceous notes.
Yield: makes 1 Cocktail
Instructions
Combine gin, Campari, lemon juice, Lillet, and bitters in a cocktail shaker filled with ice. Shake vigorously and strain into a martini glass. Garnish with a sprig of tarragon.