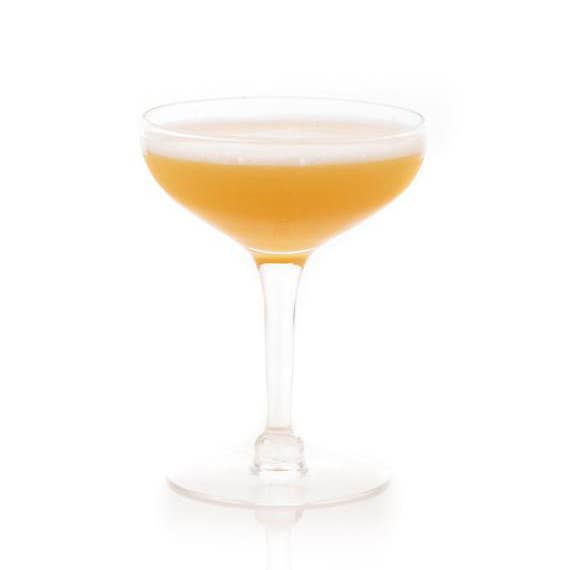 Eamon Rockey, general manager of Betony in Manhattan, uses an egg separator to make his adaptation of this classic cocktail from The Savoy Cocktail Book
(Constable & Company, 1930).
½ oz. absinthe
2 oz. rye
1 oz. demerara syrup
¾ oz. fresh lemon juice
1 egg white
Swirl absinthe in a chilled coupe glass; discard absinthe. Combine rye, syrup, lemon juice, egg white, and 1 cube ice in a cocktail shaker. Shake vigorously for 10 seconds. Add more ice; shake and strain into prepared glass.