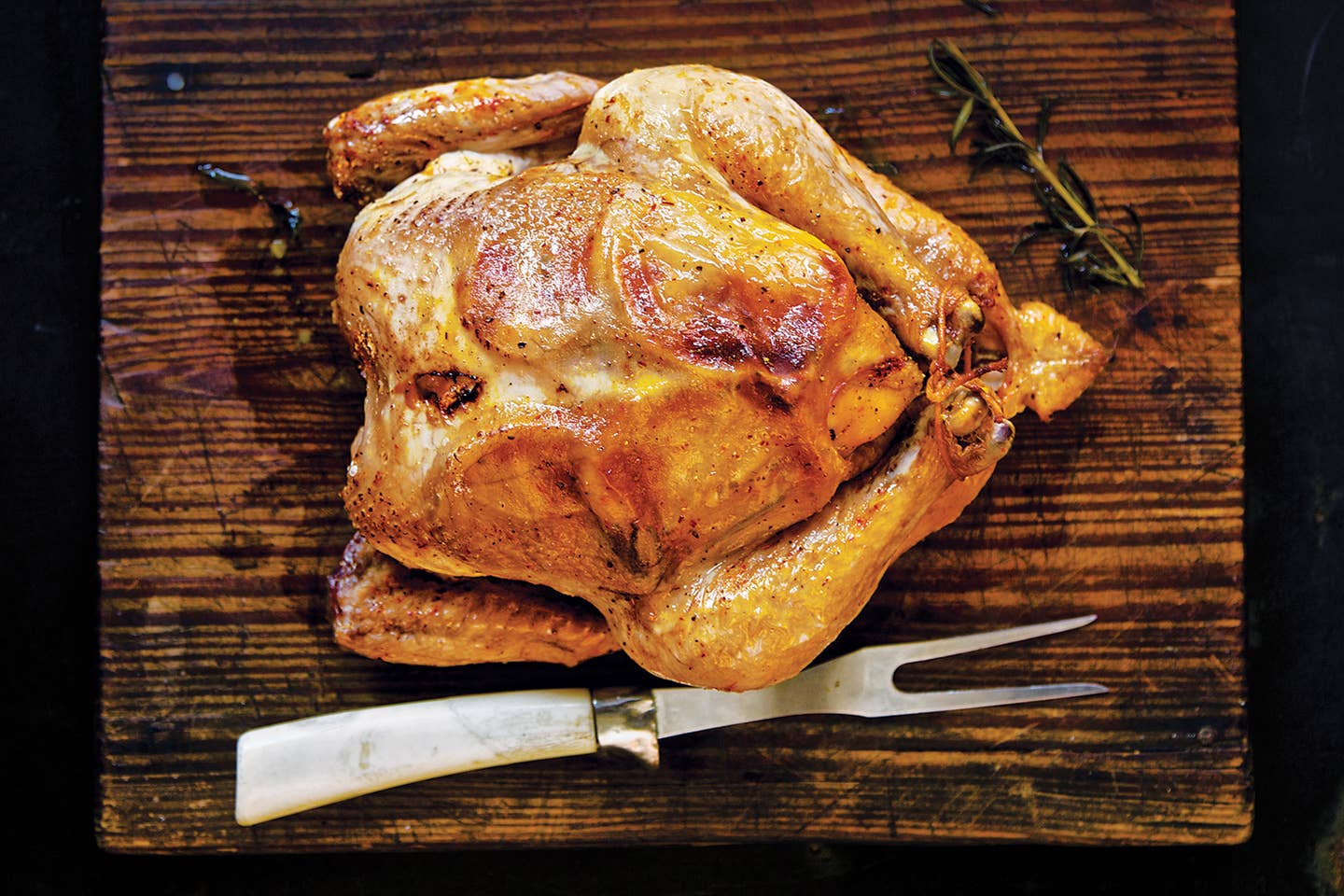 Techniques
Roasted Chicken Recipes
Roasted chicken is one of our favorite comfort foods
When the temperature drops, roasted chicken becomes a staple in our homes. It's such a comforting dish, and there's something so satisfying about letting a chicken slowly cook in the oven on a cold day. Plus, a roast chicken can produce leftovers that will last several days, making it a great to make on the weekend and eat through the week. From Egyptian sumac-rubbed chicken to cheese-stuffed pollo relleno, we've rounded up our favorite roasted chicken recipes.
We love to roast chicken with seasonal flavors. For a comforting cold-weather dish, baste the chicken with a mix of maple syrup, balsamic vinegar, and fresh rosemary. In the spring, rub your chicken with crushed dried morels and serve with asparagus.
Assertive spice rubs are a great way to add flavor to roasted chicken. Sumac is a bracing herb that gives a pungent, floral note to Egyptian grilled chicken, while musky saffron gives the bird some Spanish flair. Paprika adds not only flavor but a beautiful color to roast chicken on a bed of vegetables.
Whole roast chicken is impressive, but you can also break the bird down prior to cooking. Chicken savoy is a treasured dish of roasted chicken pieces from Belleville, New Jersey's Belmont Tavern. The recipe is a secret, but we think we get close with pecorino cheese, garlic, oregano, and thyme.
Find all of these dishes and more in our collection of roasted chicken recipes.