Zanzibari Pressed Sugarcane Drink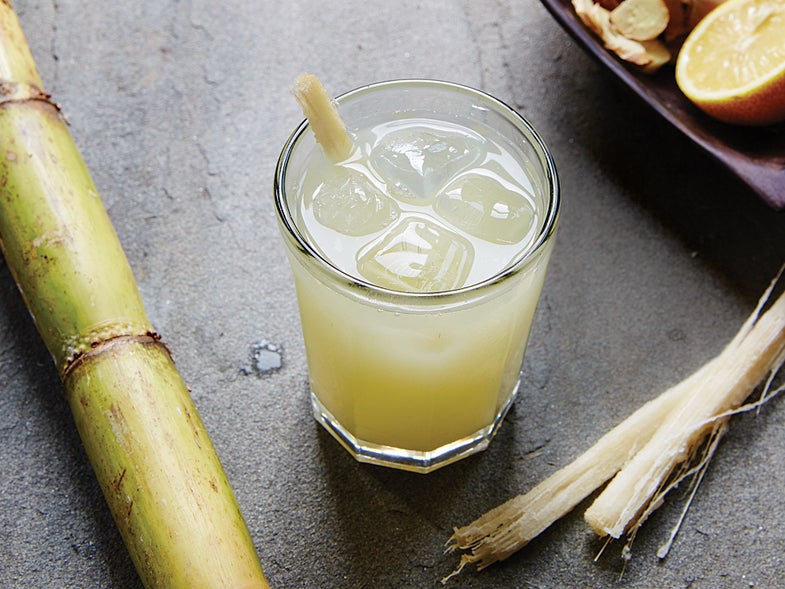 "This is just the freshest and most refreshing juice you can drink, ever," gushes Marcus Samuelsson about his favorite drink at Zanzibar's night market. Feel free to add the juice—which, when fermented and distilled, turns into rum—to beer for a sweet cocktail, as some Zanzibaris do, or drink it straight, as shown here, with ginger for added spice.
Zanzibari Pressed Sugarcane Drink
The people of Zanzibar know from refreshment. This popular thirst quenching sugarcane drink is a staple at the Forodhani Night Market.
Time: 5 minutes
Ingredients
1 lb. sugarcane, peeled and diced
2 cups water
3 tbsp. fresh lemon juice
1 (1″) piece ginger, peeled and sliced
Instructions
Purée sugarcane, water, lemon juice, and ginger in a blender for 3 minutes. Strain through a fine-mesh sieve and serve over ice with more sugarcane.