In Truffles We Trust
Do-it-yourself infusions using the world's most prized fungi.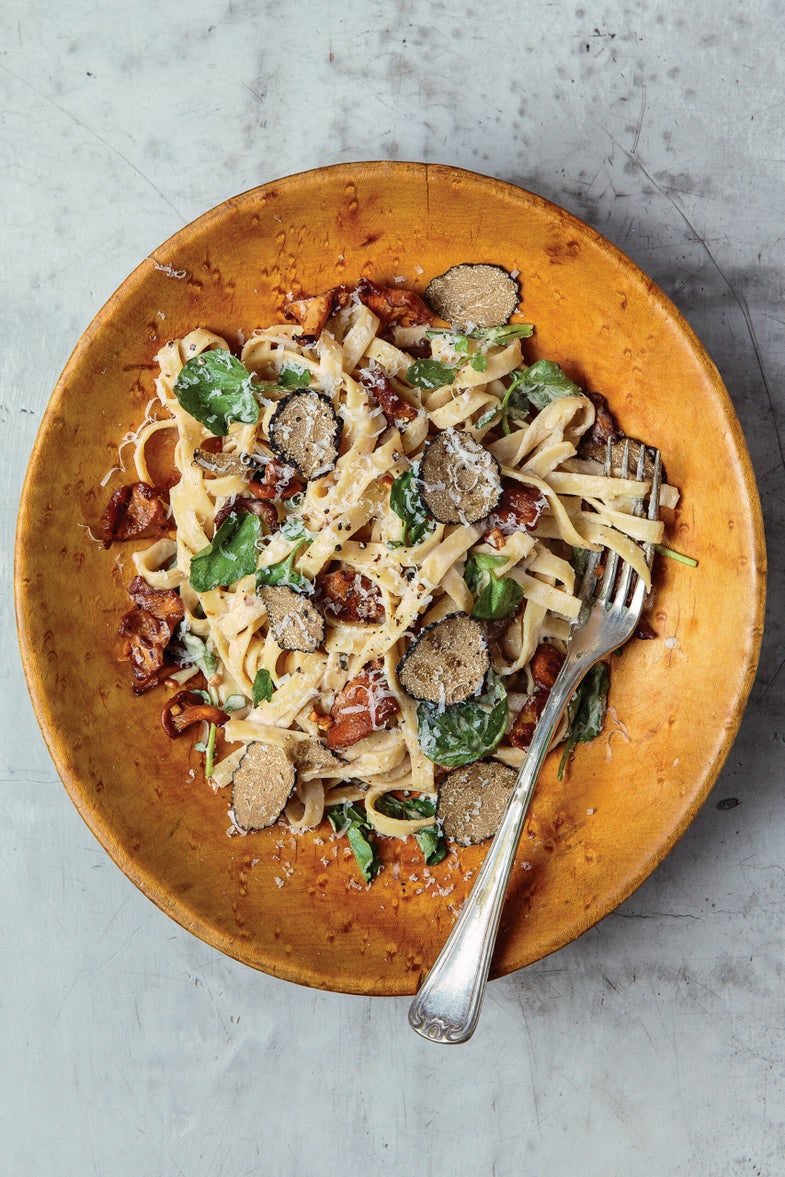 Truffle salt, truffle honey, truffle-infused chocolate—a lot of these products are less than delicious, but that's not the truffle's fault. Blame it on cheap "truffle" oil made with 2,4-Dithiapentane, a synthetic flavoring that's a far cry from the fresh fungus's earthy brilliance. At the Oregon Truffle Festival, however, I found that chefs were using the real deal to enhance ingredients. Here's how: Wrap a fresh truffle in a paper towel to protect it from moisture. Then nestle it with another ingredient—whole eggs, butter, salt—in an airtight glass container, and place it in the fridge. After two or three days, the truffle will have imparted its heady perfume to its cabinmate. Then shave the truffle for use afterward—a fresh one will keep its potency for up to seven days. You can also steep truffles in dairy for dishes like tagliatelle with black truffle cream sauce.
See the recipe for Tagliatelle with Black Truffle Cream Sauce »