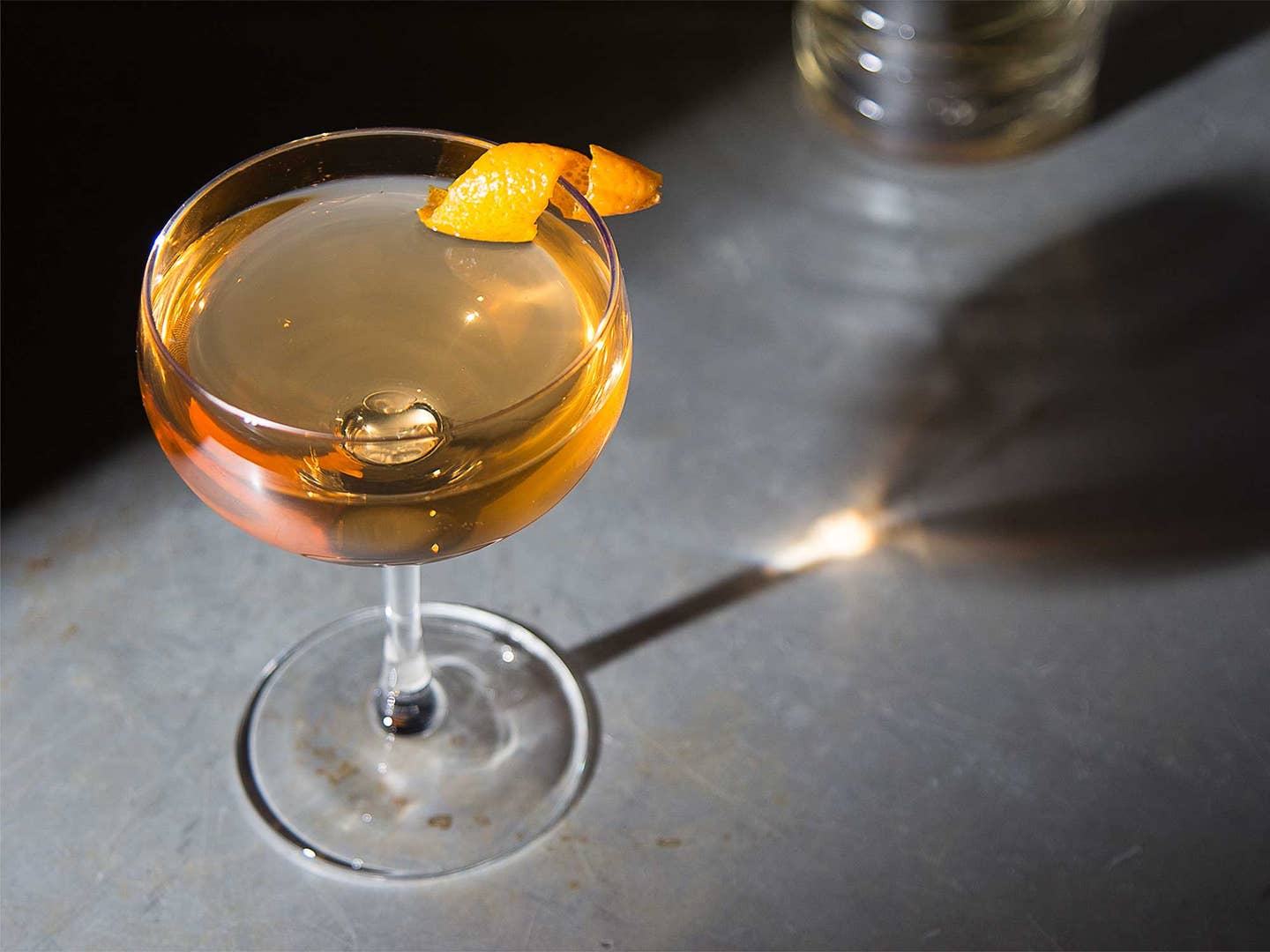 Drinks
Brazilian Cachaça is Coming of Age
New aged bottles of the sugar cane spirit are taking center stage at bars near you—beyond the caipirinha
No cachaça brand has a more dedicated bartender following than Avuá. Until now, the sugarcane-based national spirit of Brazil (most famous as the central ingredient of that country's celebrated cocktail, the caipirinha) has been available to its North American fans almost exclusively in unaged form. Avuá's new aged versions are smoother and less grassy than young varieties: The Amburana, for example, named after the tropical wood in which it's aged—one of more than 20 different native woods in which Brazilian distillers rest their spirits—is remarkably complex. It's all cinnamon-spice on the nose and grassy-dry on the finish, a flavor that expands cachaça's potential in cocktails far beyond the caipirinha.
"While in Brazil it's more normal to age in exotic woods, in America we never get to see that," says Spencer Shelton of Bolsa in Dallas. Across the globe, nearly all aged spirits, from scotch to bourbon to tequila, rest in oak casks—other woods are extremely uncommon. Avuá, like several other brands, does have an oak-aged cachaça: Avuá Oak, an eminently mixable spirit, exhibits the flavors of caramel and vanilla that oak wood typically imparts. "It's perfect for stirred applications," says Avuá co-owner Pete Nevenglosky, since the oak "reminds you of complex aged spirits, like cognac—and it's great in a Sazerac."
But at the moment, Avuá's Amburana is the only cachaça available in America that's aged in native amburana wood. "Avuá Amburana does something very cool when it ages," says J Rosser Lomax of New York's Craftbar. "Unlike with oak, you don't get strong caramel or tropical fruit notes."
Put it in a mixing glass and it becomes a chameleon, assuming a warm whiskey-like role in the Violent Fairytales, a Seelbach riff from Lomax at Craftbar ; its subtle grassiness meshes with mint and herbal-bitter Cynar in Shelton's Rio Julep at Bolsa. "The flavor that the Brazilian wood offers is so unique and complex that it just screams cocktail," Shelton says. "The more I use it in cocktails, the more I'm amazed by the depth of flavor."
And given that cachaças can be aged in dozens of other native Brazilian woods—each with their own distinctive flavors, and none yet available in the United States—it's easy to get excited about bottles yet to come.