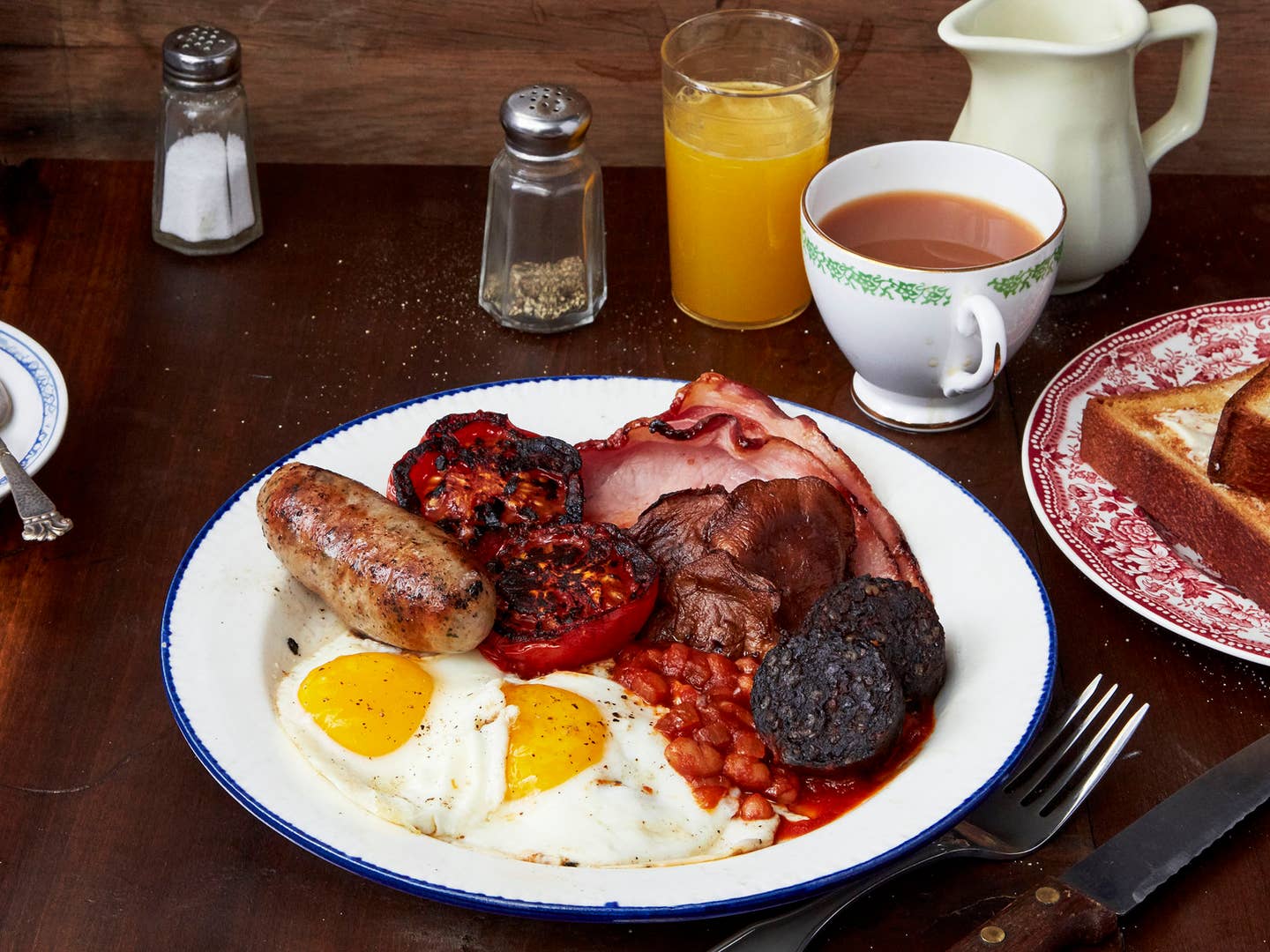 Recipes
5 English Recipes to Bookmark Before the BBC Shutters its Food Page
The BBC will shut down the homepage for its library of 11,000 recipes
Today the BBC announced it will be closing several branches of its brand, including BBC Food, which features an immense online library of about 11,000 recipes, the Telegraph reports. This cut may not have been entirely unexpected; David Cameron's government had been pressuring the BBC to decrease its spending in light of other austerity cuts, and today's cuts will save the BBC about £15 million per year.
The move has inspired a range of reactions. Jack Monroe, a former BBC Food recipe contributor, will be reposting her recipes to a free blog. According to Monroe, "I learned to cook on the dole using free recipes online and for the BBC to reduce this vital service is an abomination. I hope I can go some way to filling the gap left for free, instructional, simple recipe resources and cookery guidance, which is vital for so many people." Others took to social media to ask BBC to consider an alternative to removing this "valuable free resource."
There's also a petition to keep the website alive. It currently has over 120,000 signatures, but it doesn't sound like this will stop BBC from consolidating its food content. According to one BBC spokesperson, "We currently have two websites and we'll move to one. The recipes you love will still be available and we'll migrate as much of the content as possible to the BBC Good Food website. So you'll still be able to carry on baking and cooking with the BBC." But searching for recipes without knowing the exact URL will become more difficult, so we've picked a list of classic British recipes to bookmark.
Lardy Cake: This traditional tea bread is made with dried fruit, sugar, and spices. It's eaten during special occasions, and you can even get them if you can snag an invite to a Buckingham Palace summer garden party.
Summer Pudding: The pudding is a complicated category of food, and it includes the Christmas pudding, the Spotted Dick, Bread Pudding, and Summer Pudding. The last one used to be served in health spas, but now it serves as a popular fruity dessert.
Pork Pie: Did you know Shakespeare killed two of his characters with pie? Most of it, luckily, is not nearly as dangerous. This one is made with pork shoulder, bacon, and plenty of sage.
Picalilli: The ultimate British pickle: cauliflowers, pearl onions, and...beans?
Watch: How to Make a Full English Breakfast