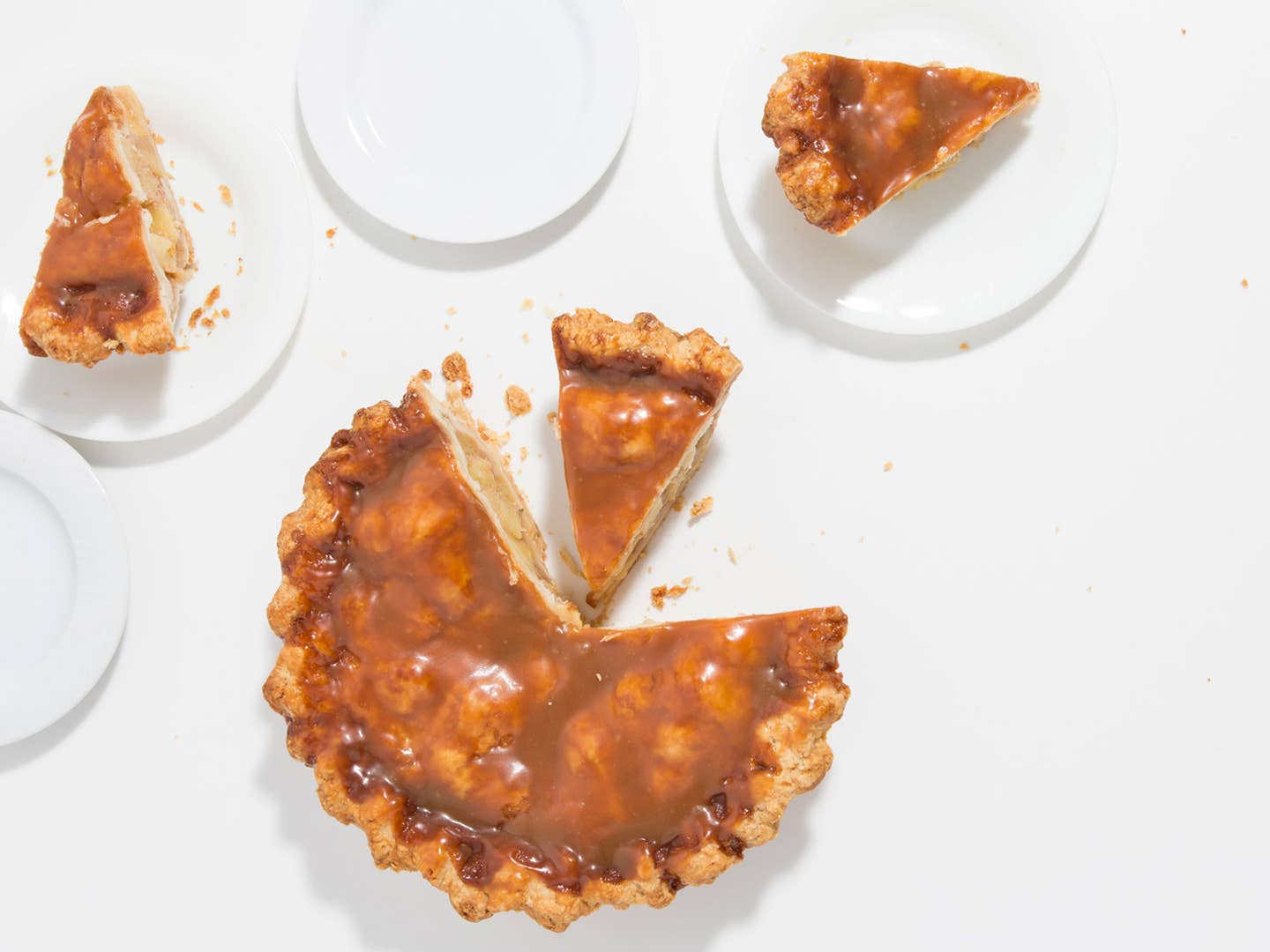 Recipes
The Caramel Apple Pie of Our Dreams
A rosemary caramel sauce takes the all-American classic into legendary territory
As if apple pie couldn't get any better, this indulgent version features a rosemary-infused caramel sauce that you'll want to drizzle over everything. A sophisticated version of the all-American classic, this isn't your standard county fair apple pie. First the caramel is mixed in with the apple filling, then added to the top of the pie near the end of baking. While the pastry on this pie is flaky and deserves a mention, it's really the caramel that is the show-stopper here. We promise you won't ever be able to look at apple pie the same way again.
Start out by making the pastry crust, as you'll want to refrigerate it for one hour before baking. Then, prepare the caramel by combining cream, butter, and rosemary in a pan over high heat for three minutes. Keep the cream warm while, in another pan, cooking the sugar and corn syrup over high heat until golden. Pour the warm cream into the sugar mixture and let stand for a couple of hours so that the flavors can properly infuse.
Now, you can roll out your dough and place it into a pie tin. Combine the apples, cornstarch, and 1 cup of the caramel, then scrape the mixture into the crust. Cover with the second piece of pastry and crimp the edges to seal. Bake the pie for one hour, then 15 minutes before it's done, pour another ½ cup of the caramel over top. Sprinkle with some sea salt, and don't feel shy about seconds.