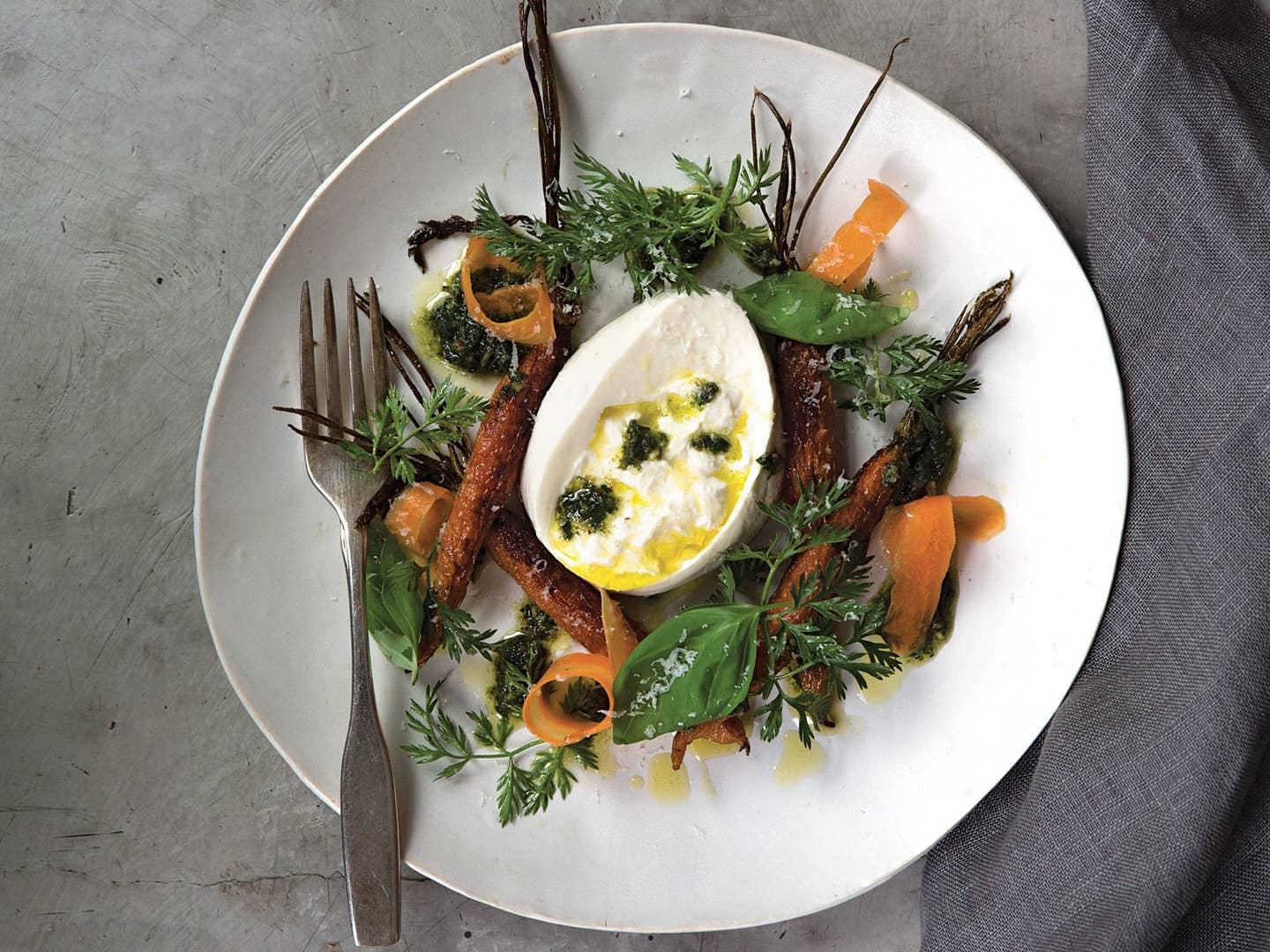 Techniques
Don't Throw Away Your Carrot Leaves—Turn Them Into Pesto
Perfect for topping pan-roasted carrots
We're big fans of multi-use vegetables like beets, sweet potatoes, and turnips—food where the greens are just as edible and delicious as the root. Another favorite that you may be throwing away without even thinking about it? Carrots. Yes, you can eat carrot greens, just like fennel fronds.
This recipe is all about the carrot, the whole carrot, and nothing but the carrot. Well, there's some burrata too, but it's really about how you can (and should) be using all of the parts of the carrot in your cooking. A sort of "top-to-tail vegetable cooking," as April Bloomfield terms it, using the whole carrot is the vegetarian version of the nose-to-tail pig cooking that she has become known for.
This dish features pan-roasted carrots with a carrot-top pesto, shaved carrot salad, and creamy burrata. Carrot tops lose a bit of their bitterness when whizzed up with parmesan, walnuts, and olive oil. Thin ribbons of carrot are tossed with oil, some carrot leaves and stems, salt, basil, and lemon juice, then sprinkled over the roasted carrots and burrata. The result is a crazy-good dish that lets the carrot reach its full potential.