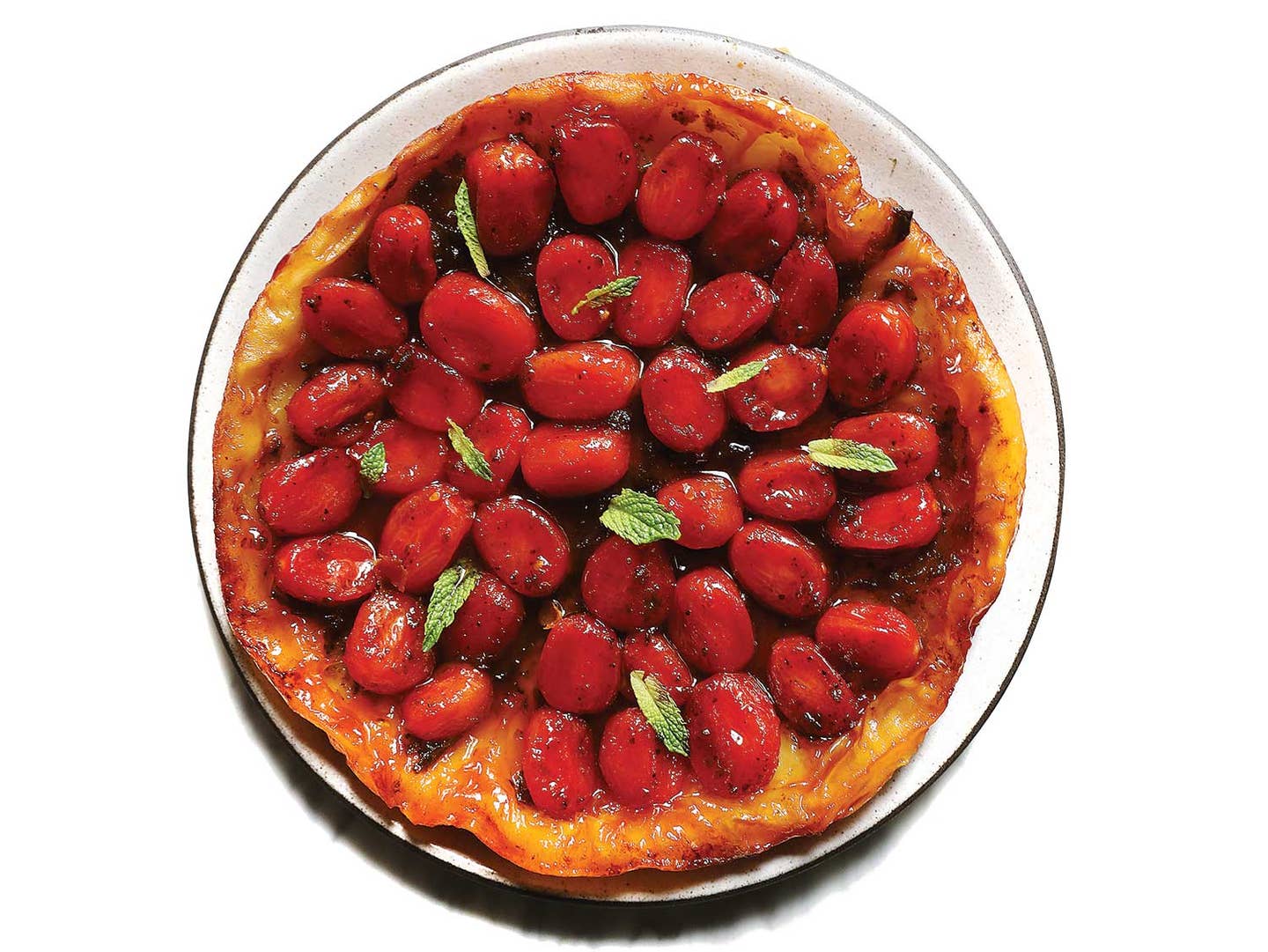 Recipes
How Do You Make a Tarte Tatin Even Better? By Making it With Tomatoes
This flaky, jammy, summery spin on the French classic is just sweet enough to serve for dessert or as a side dish
In late summer, we like to throw back ambrosial bite-size tomatoes like candy. On assignment in Australia for her profile on Bruce Pascoe, the steward of the country's indigenous cuisine, writer Shane Mitchell encountered a different use for these tiny, sweet treats. "It was early autumn and the end of Australia's tomato season," Mitchell says. "The kitchen at chef Dan Hunter's restaurant Brae was harvesting them for the tasting menu that night."
A twist on the French classic, this tomato tarte Tatin that Hunter served works as a savory starter paired with burrata or sliced saucisson. With a dollop of whipped mascarpone, it's just sweet enough to eat for dessert.
Juicy cherry or grape tomatoes are coated in a light caramel to make the "topping" for this tart, but the whole thing is baked upside down in a skillet. Do most of the steps to prepare it in advance—make the zucchini paste and defrost the puff pastry a few hours or up to two days ahead—but be sure to serve the tart just after baking, turning it out from the pan in front of guests. It tastes best while the caramel is still runny and the warm, topmost layer of dough has a custardy consistency.