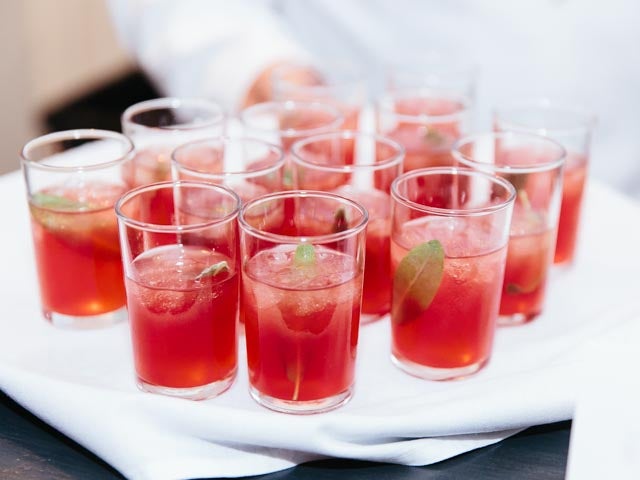 This refreshing fall quaff was created by 2017 SAVEUR Blog Awards winner Elliott Clark of Apartment Bartender, who was inspired by the city of Chicago, where he grew up. Clark says, "I moved from Chicago to Phoenix when I was a boy. If you've ever been to Phoenix you know the sun dominates nearly every season. Dead grass and dust storms are much more the norm than changing leaves and cloudy skies. Fall has always been my most longed-for time of the year, but not one I get to feel too often. Crafting a cocktail and channeling fall flavors is a glass is one of the only ways I get to experience a bit of my hometown origin."
Chicago Fall Cocktail
A refreshing fall cocktail from Blog Award-winning bartender, Elliott Clark.
Ingredients
2 oz. Reposado Tequila, such as Roca Patrón
1 oz. Pomegranate juice
1⁄2 oz. Lemon juice
3⁄4 oz. Maple Syrup
2 dashes Angostura Bitters
1 sprig Fresh sage
Instructions
Combine the tequila, pomegranate juice, lemon juice, maple syrup, and bitters a cocktail shaker and fill with ice. Shake well and strain over ice into a rocks glass. Garnish with a sprig of sage leaves and serve immediately.