Recipes
Cilantro, Chile, and Pineapple Sangrita
Serves

makes 2 1/4 cups

Cook

2 hours 10 minutes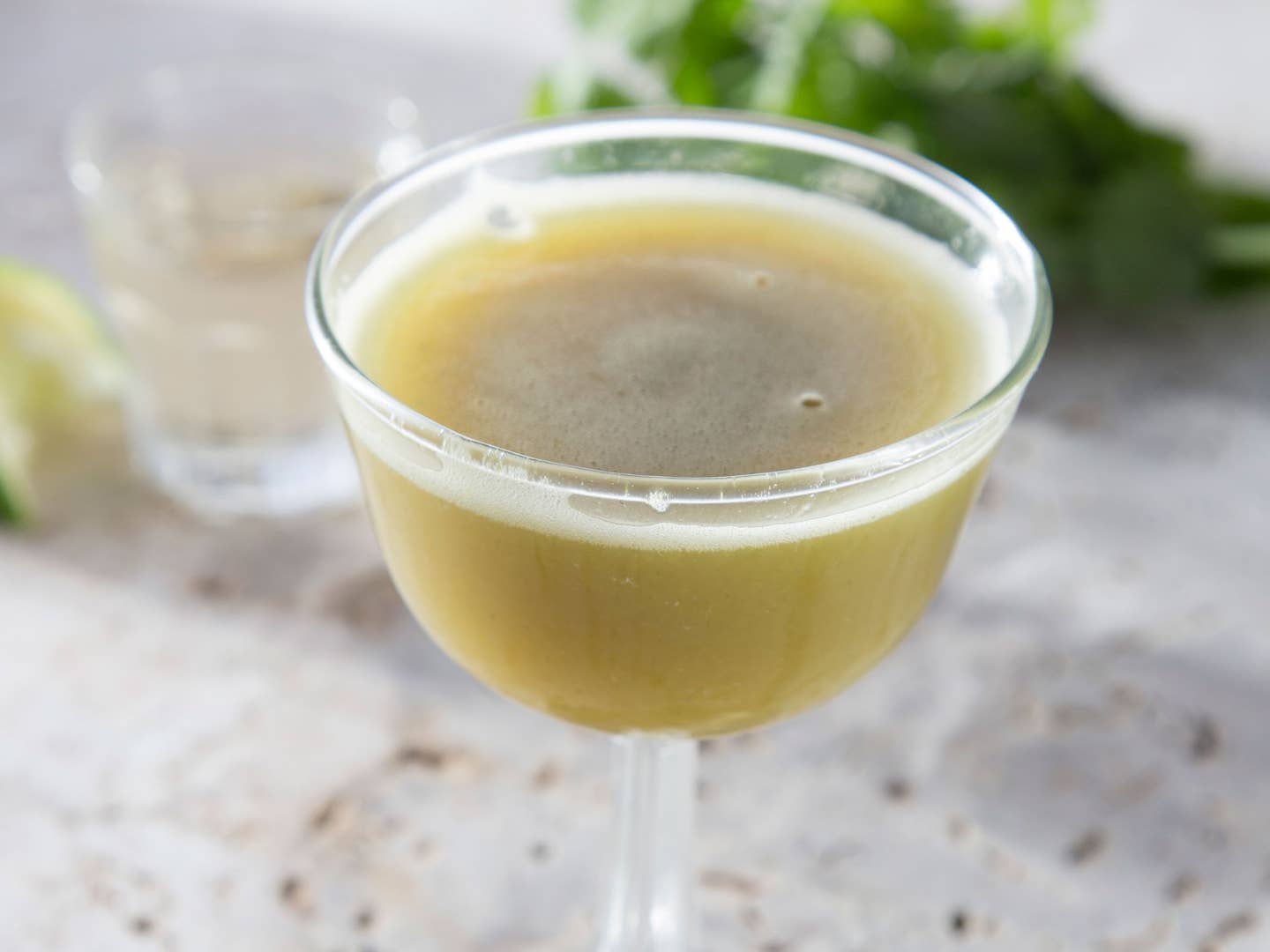 This flavor-packed sipper is served alongside a neat glass of tequila at La Mezcaleria in Ajijic, Mexico. Do as many Mexicans do: A sip of tequila, a sip of sangrita—repeat, for the best experience.
Ingredients
1 1⁄2 cups fresh orange juice
1⁄2 cup fresh lime juice
1⁄4 cup packed cilantro
1⁄4 cup packed flat-leaf parsley
1 tbsp. Worcestershire sauce
1 1⁄2 tsp. kosher salt
1 1⁄2 tsp. freshly ground black pepper
2 (2-inch) cubes fresh pineapple
1⁄2 cucumber, peeled, seeded, and roughly chopped
1⁄2 habañero chile, stemmed and seeded
1⁄2 serrano chile, stemmed and seeded
Tequila, to serve
Instructions
Step 1
In a blender, combine first 11 ingredients and purée until smooth. Pour and press the purée through a fine sieve into a small pitcher, discarding the solids. Refrigerate the sangrita for at least 2 hours. To serve, pour the sangrita into shot glasses and serve chilled alongside shots of tequila. Makes 2 1⁄4 cups.