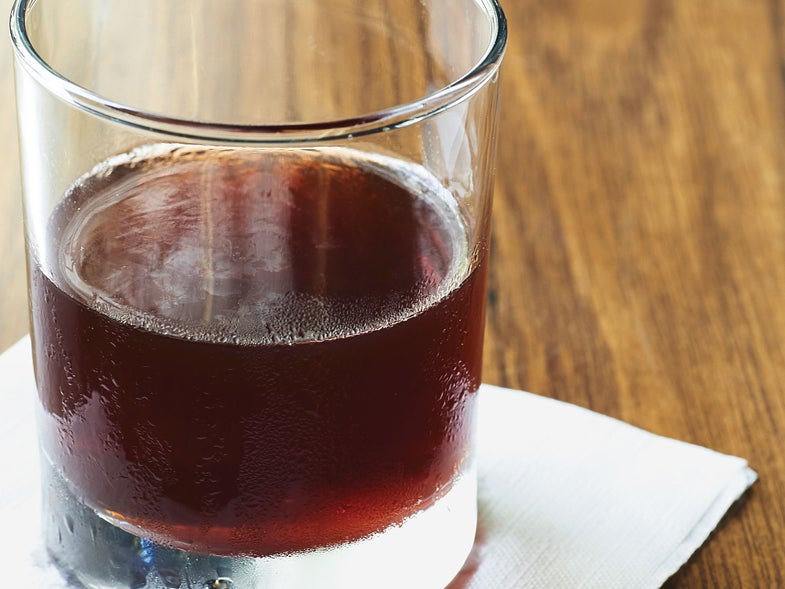 This high-octane classic, which appears in Ted Saucier's 1951 Bottoms Up, was named after the Diamondback Lounge in Maryland's Lord Baltimore Hotel.
Featured in: Church Night
Diamondback
This boozy rye whiskey cocktail combines the American spirit with Applejack and Chartreuse, for a high-octane American classic.
Time: 5 minutes
Ingredients
1 1⁄2 oz. American rye whiskey
3⁄4 oz. Laird's Applejack
3⁄4 oz. yellow Chartreuse
Instructions
Combine ingredients in an ice-filled pint glass. Quickly stir and strain into a chilled old-fashioned glass.