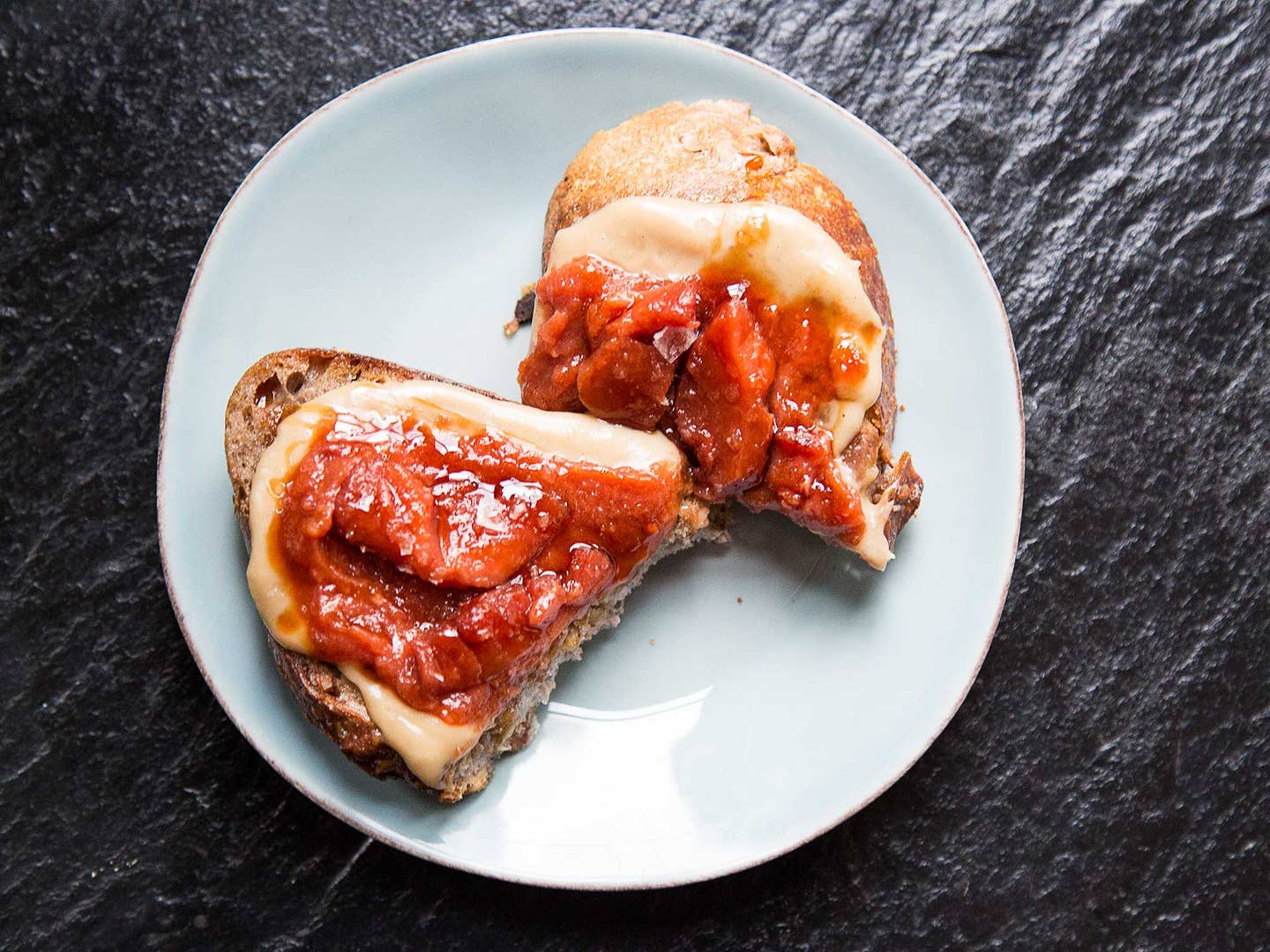 Recipes
Go Make Michael Solomonov's Israeli PB&J
The chef of Zahav and Dizengoff reinvents a Middle Eastern childhood classic: tehina toast
If your 2017 isn't off to the greatest start just yet, might we offer a solution? Sometimes, remembering the best parts our pasts can help us take on today's brave new world. That's what Mike Solomonov, chef behind Zahav and Dizengoff in Philadelphia and New York, is doing with his new tehina toast.
Nostalgic for his favorite childhood snack, Solomonov was inspired to create a new version, which he's now offering for weekend brunch at Dizengoff's New York outpost. It starts with walnut bread from Breads Bakery (for those making it at home, any nut bread will do), which he butters in a skillet until golden brown.
Next is the tehina-honey blend: Solomonov boils one part water and one part honey, then whisks the mixture with four parts raw tehina until smooth. He spreads it onto the crispy toast, then tops that with a layer of quince jam—quince baked with sugar and cinnamon, then blended till smooth—and a spread of sliced quince, for crunch. For the finishing touch, Solomonov drizzles the toast with date molasses and sprinkles it with coarse sea salt.
Now here's an open-faced toast to get out of bed for. And if you're in New York, you can snag it on weekends at Dizengoff in Chelsea Market.