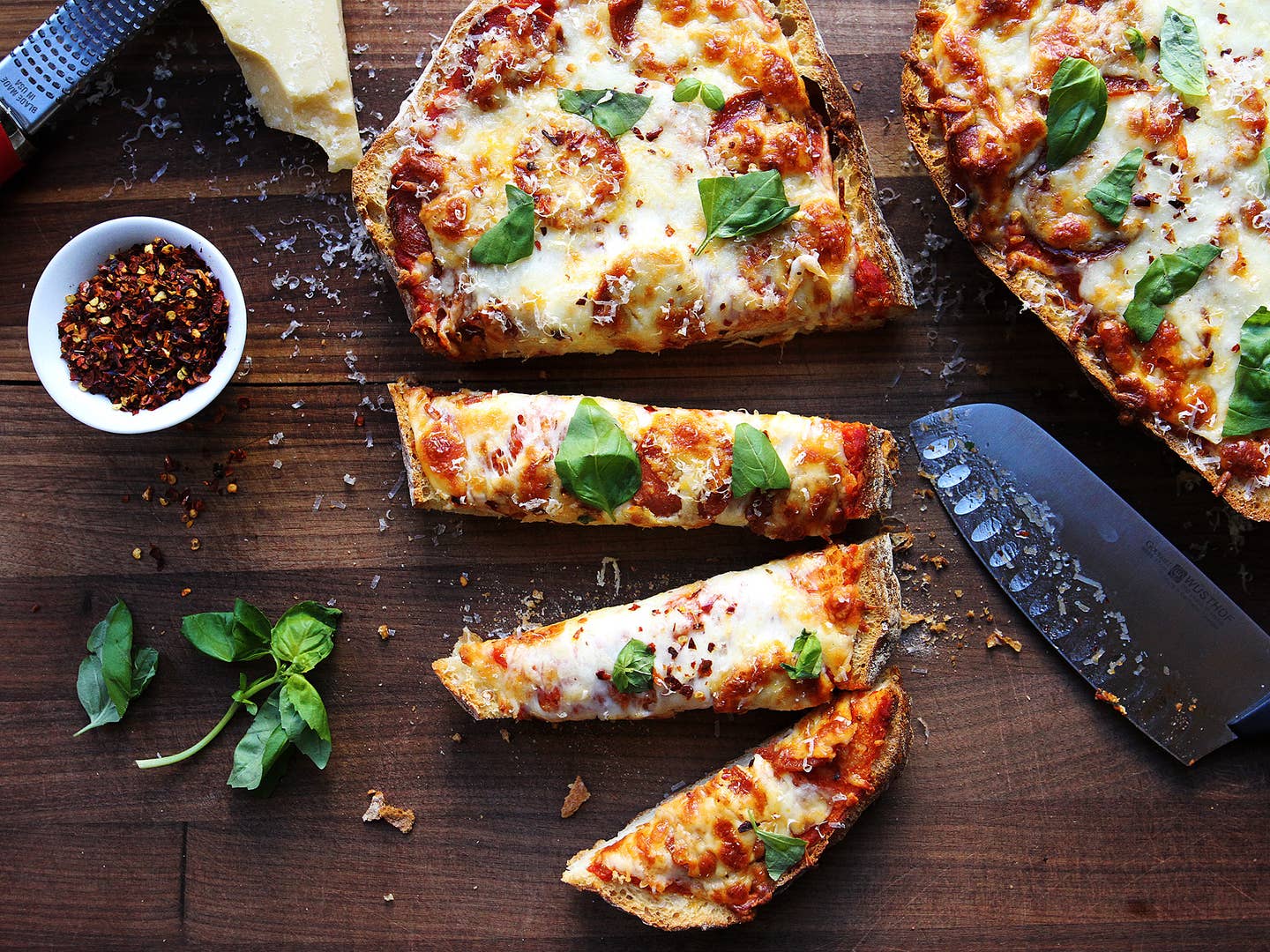 Techniques
The Fastest Pizza Ever Starts With a Loaf of Bread
Skip the homemade crust for easy, cheesy love in 10 minutes
I could eat pizza all day, every day. But I don't always have the time to make my own crust. Delivery adds up, and store bought crusts tend to be pretty low quality. That's where this recipe comes in. It isn't even so much of a recipe, per se, but a guideline for happiness.
Oftentimes, we have leftover loaves of bread lying around the test kitchen, and while I could always make breadcrumbs or croutons, here's what I really want to do: slice them in half and turn them into big rounds of pizza. It's the French bread pizza you know from after school snacks, but better. Make it with great bread and it's really, really good.
These loaves are often quite thick and, even if they're beginning to go stale, pretty fresh in the middle. So I toast the cut loaf a bit before topping with it sauce, cheese, and anything else my heart desires, to keep the crusts crisp and the inner crumb from turning gooey. I usually add pepperoni and finish it with fresh basil, parmesan, and chile flakes. But like I said, do what you want. This is your 10-minute pizza, and you can do what you like to make you happy.