This Easy Bean and Sausage Stew is Like Cassoulet Without the Hours of Waiting
Just brown, braise, and bake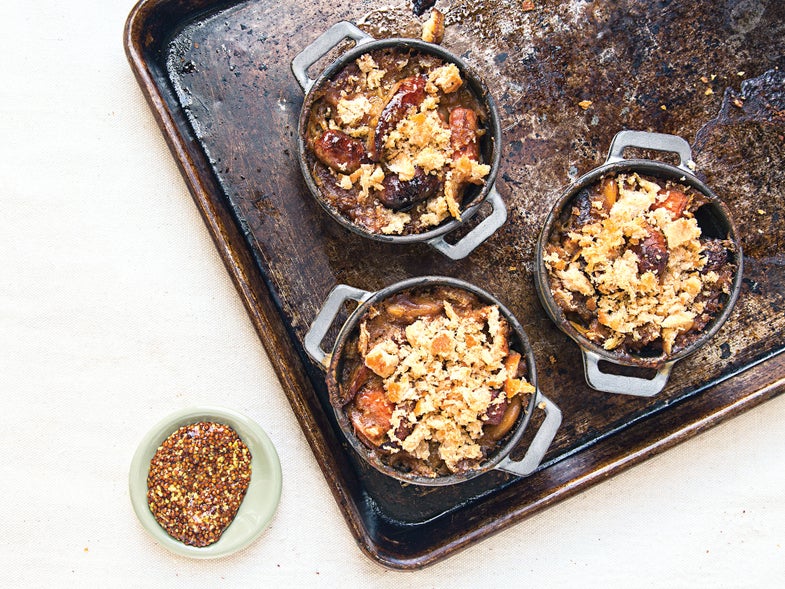 Cassoulet is complicated. If you take all the steps chef Dominique Ansel does, including making your own duck confit and hunting down rare tarbais beans, you're in for a three-day project. Not game? Then this is the stew for you.
This Irish interpretation of cassoulet from Gubbeen Farm in West Cork simplifies the classic bean and sausage stew. There's no confit to make, just sausages to brown. You do have to soak your beans ahead of time, but once you do, the actual dish comes together in about 3 hours. And if you divide the stew into individual ramekins like we do, that beautiful browned cassoulet topping comes together in a snap.
When it comes to preparation, this stew follows along the lines of most stew prep: brown your sausage, sautée your vegetables, then throw it all together and braise. The hardest part? Stopping after just one ramekin.