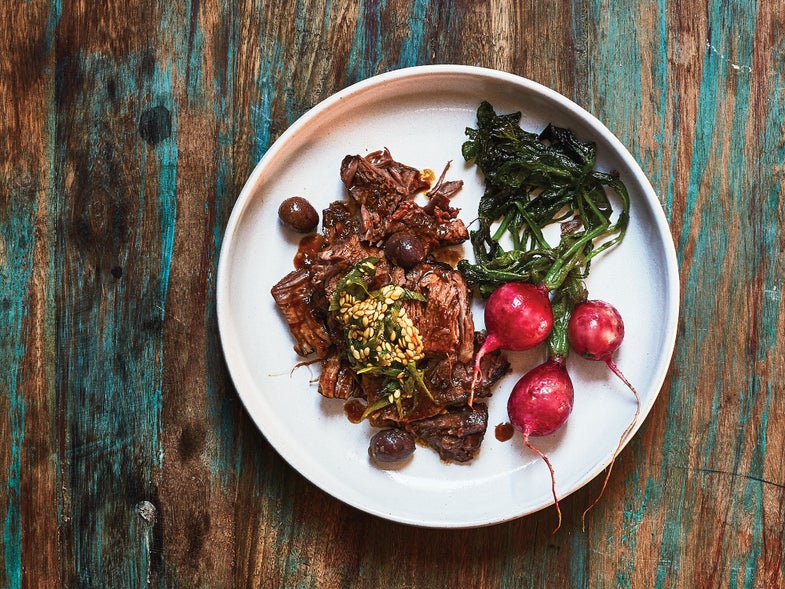 This funky flaxseed, herb, and vinegar relish complements the Braised Beef Shank with Roasted Radishes and Flaxseed Relish to balance out the pot roast's richness with acidity and texture.
Yield: serves 4-6
Time: 2 hours
Ingredients
1⁄4 cup flaxseed
1⁄2 cup flat-leaf parsley leaves, thinly sliced
2 tbsp. white wine vinegar
6 scallions, green parts only, thinly sliced on the bias (1/3 cup)
Olive oil, for drizzling
Salt
Freshly ground black pepper
Instructions
Soak the flaxseeds in 1⁄3 cup water and set aside for at least 2 hours.
In a medium bowl, combine the parsley, soaked flaxseeds, vinegar, and scallions. Drizzle the relish lightly with olive oil and season with salt and pepper to taste; stir well.