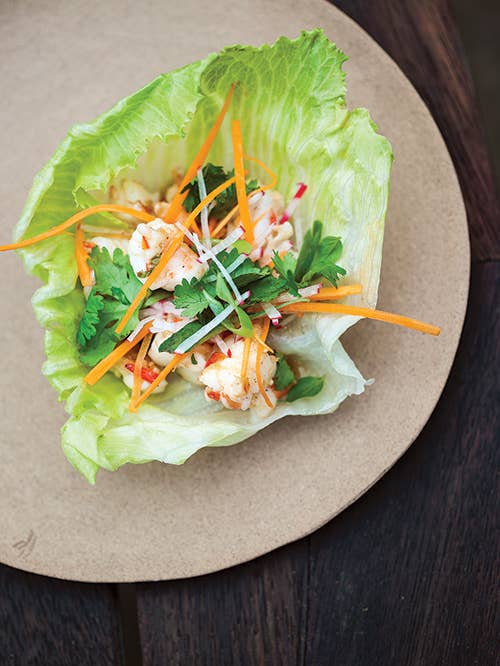 Recipes
Iceberg Lettuce Recipes
Cooling and crunchy, iceberg lettuce is a comforting salad base
When it comes to salad greens, iceberg lettuce doesn't get a lot of love these days. People have moved on to—arugula, frisée, radicchio, and other get the credit while iceberg is relegated to topping sandwiches. That's not fair. Sure, iceberg lettuce isn't an especially complex vegetable, but it's comforting. Cooling and crunchy, iceberg lettuce is a green that deserves a spot in your crisper. Here are our favorite iceberg lettuce recipes.
The wedge salad is so far out of fashion that it's becoming cool again. It doesn't get more simple than a retro salad of an iceberg wedge topped with a creamy, tangy thousand island dressing. For something a little fancier, try a wedge salad with cucumber, red onion, and grape tomatoes topped with blue cheese and Italian dressings.
Another classic in Cobb salad. Invented in 1937, this salad is strewn with myriad toppings, including bacon, hard-boiled eggs, chicken, and avocado.
Crisp, refreshing lettuce is a natural pairing to shrimp. Grilled shrimp marinated with red Thai chiles, lemongrass, and ginger is perfect served in lettuce cups. Or try a classic rémoulade—a white, mayonnaise-y blend of Creole mustard, horseradish, cayenne, and white pepper served a bed of iceberg.
Find these recipes and more in our collection of our best iceberg lettuce recipes.