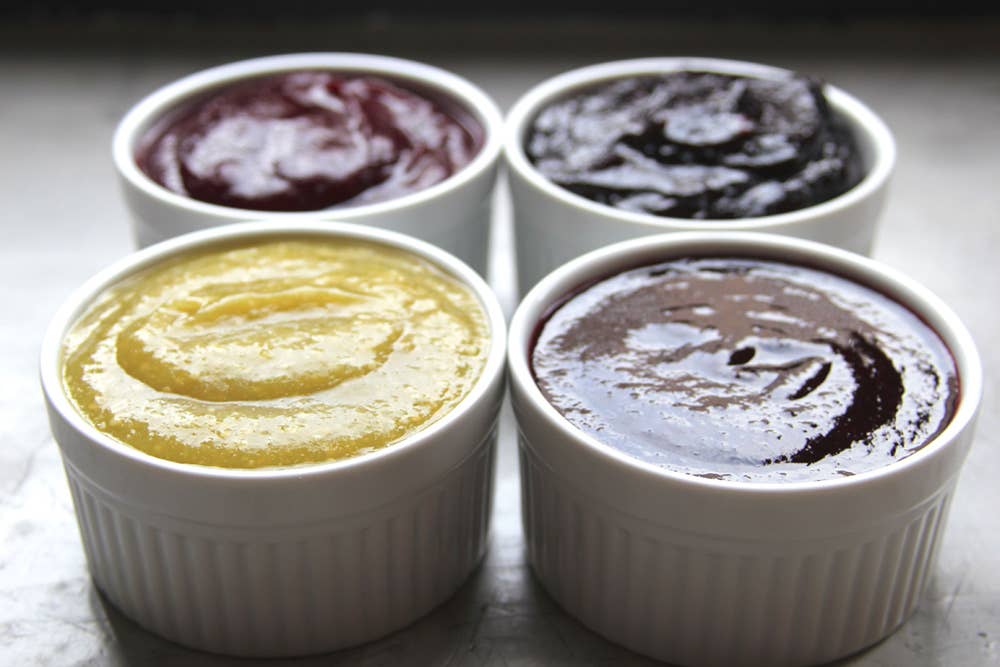 Ketchup doesn't have to start and end with tomatoes. Savory-sweet ketchups based on other ingredients are an unexpected addition to the table—and a great way to preserve summer fruit for months to come. These recipes first appeared with Marisa McClellan's story Beyond Tomatoes: Four Great Fruit Ketchups.
Sweet and smoky blueberry chipotle ketchup makes a perfect addition to all manner of grilled foods; it's great in place of barbecue sauce on chicken legs and meaty portobello mushrooms.
Savory-sweet ketchup is a great way to use soft, less-than-perfect cherries—it makes a great stand-in for barbecue sauce in just about any application. If their season has already passed, frozen cherries work just as well.