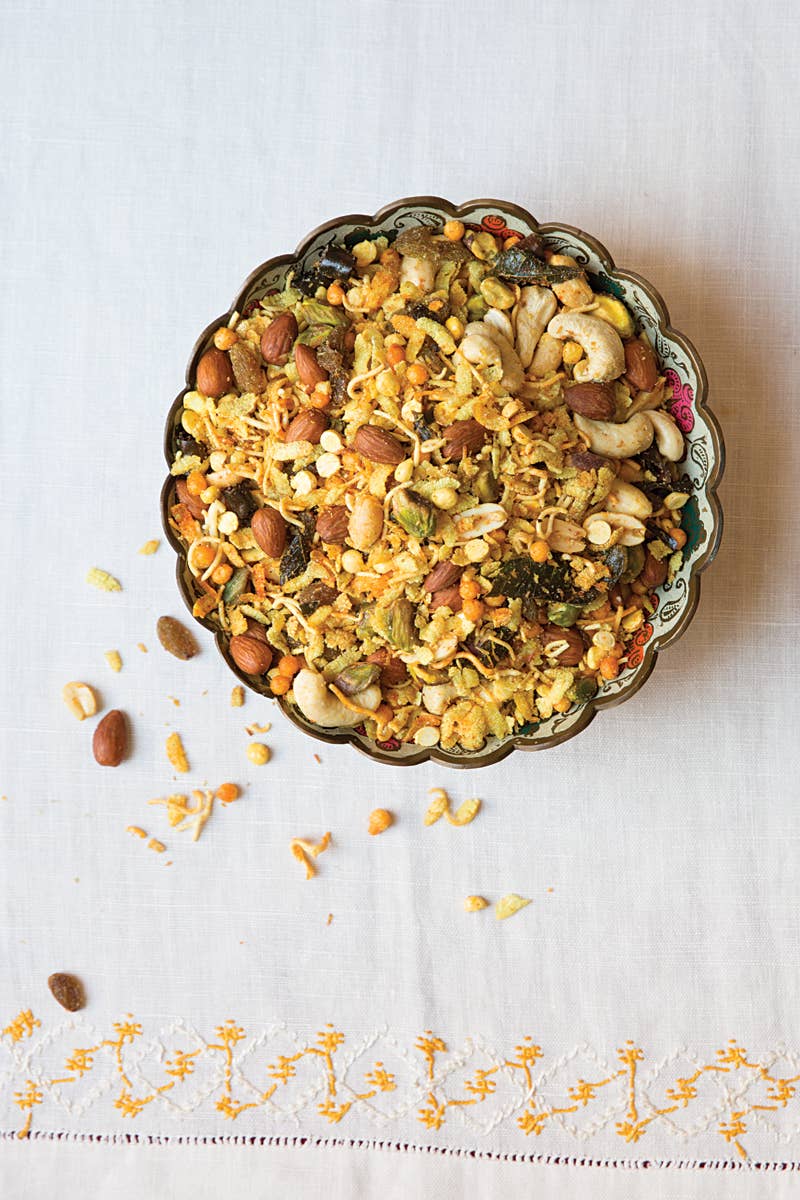 Recipes
4 Ways to Upgrade Your Trail Mix
Easy routes to a better snack fix, from the Southern U.S. to Northern Europe
Trail mix is the perfect snack—it's customizable and satisfying, and every handful is different. So it's no surprise that such nut + seed + dried fruit + whatever-else-is-in-the-pantry recipes are a hit all over the world. From Swedish nuts and seeds, spiced and tossed with balsamic, to Indian Hot Mix, these global trail mixes satisfy all our mid-day cravings.
This mix explodes with flavor from a barbecue glaze and nibs of maple-candied bacon.
This isn't called Hot Mix for nothing: nibbles of fried sev noodles, nuts, and pounded rice get serious spice from dried chiles, plus a welcome curry leaf funk.
This classic calls for an ingredient not often appreciated in American trail mixes: balsamic vinegar. Just the thing to bulk up a cheese spread.
Sweet dried currants and two types of chewy figs mingle in this Persian snack.