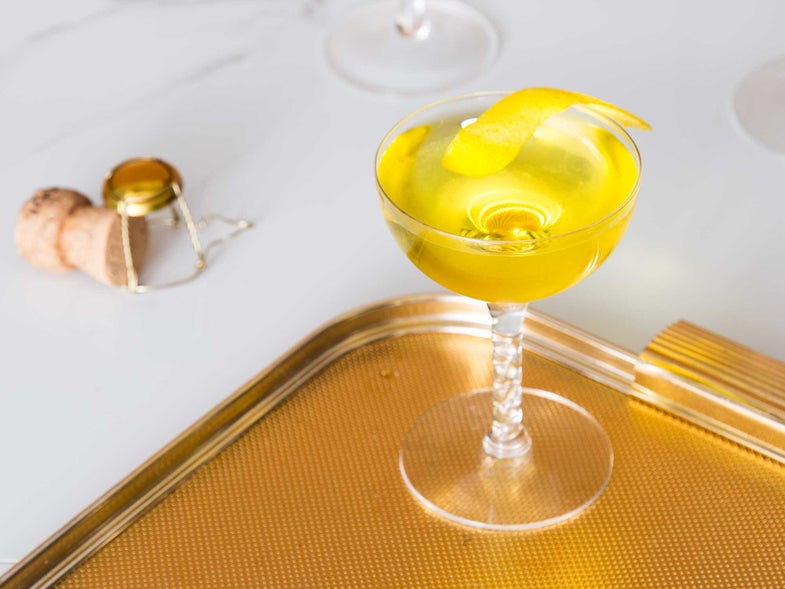 At his Lower East Side Bar cocktail destination Bar Goto, Tokyo native Kenta Goto pays tribute to the beloved Japanese golden chrysanthemum flower with this amber, pear-flavored Champagne elixir.
Featured in: Make These Bubbly Cocktails for New Year's and Beyond
Golden Chrysanthemum
A pear and Champagne cocktail from Bar Goto.
Time: 5 minutes
Ingredients
1 oz. pear liqueur
3⁄4 oz. Suze
2 dashes pear brandy
1 1⁄2 oz. Champagne
Lemon peel, to garnish
Instructions
In a cocktail shaker filled with ice, combine the pear liqueur with the Suze and pear brandy. Cover, shake vigorously for 15 seconds, and strain into a chilled coupe. Top with the Champagne and twist the lemon peel over the top.