Helen Brown's West Coast Cookbook contains a historical riff on the original green goddess dip from San Francisco's Palace Hotel. Brown's version is well-balanced, cutting the mayonnaise and some optional heavy cream with plenty of vinegar, fresh herbs, and salty anchovies.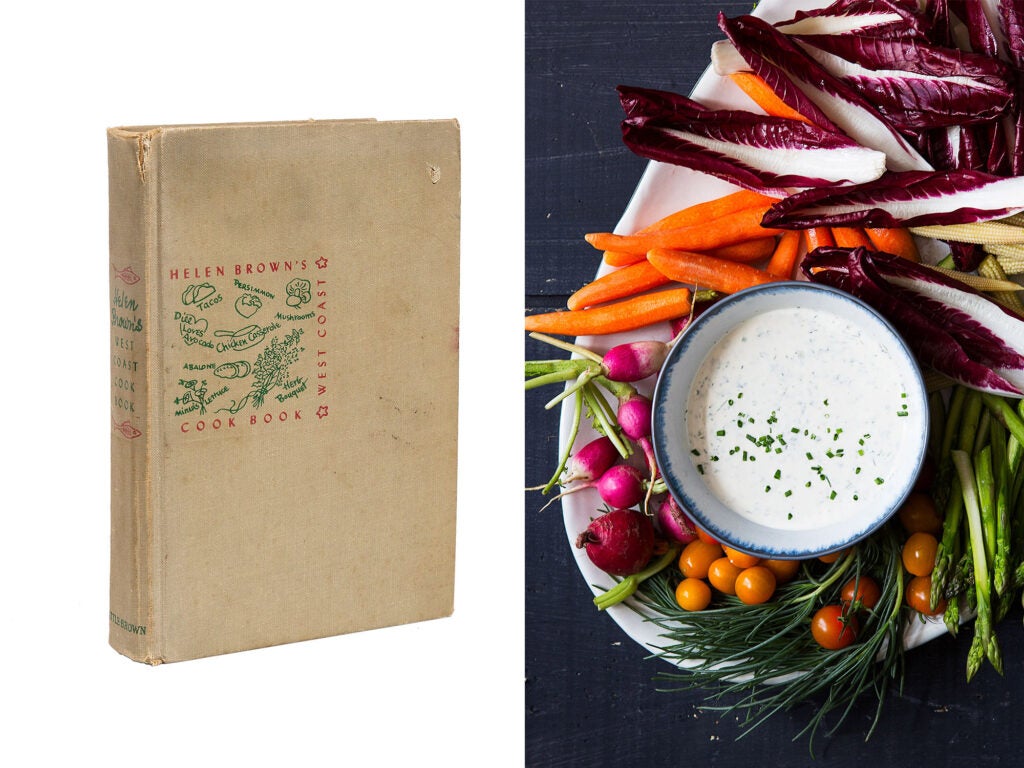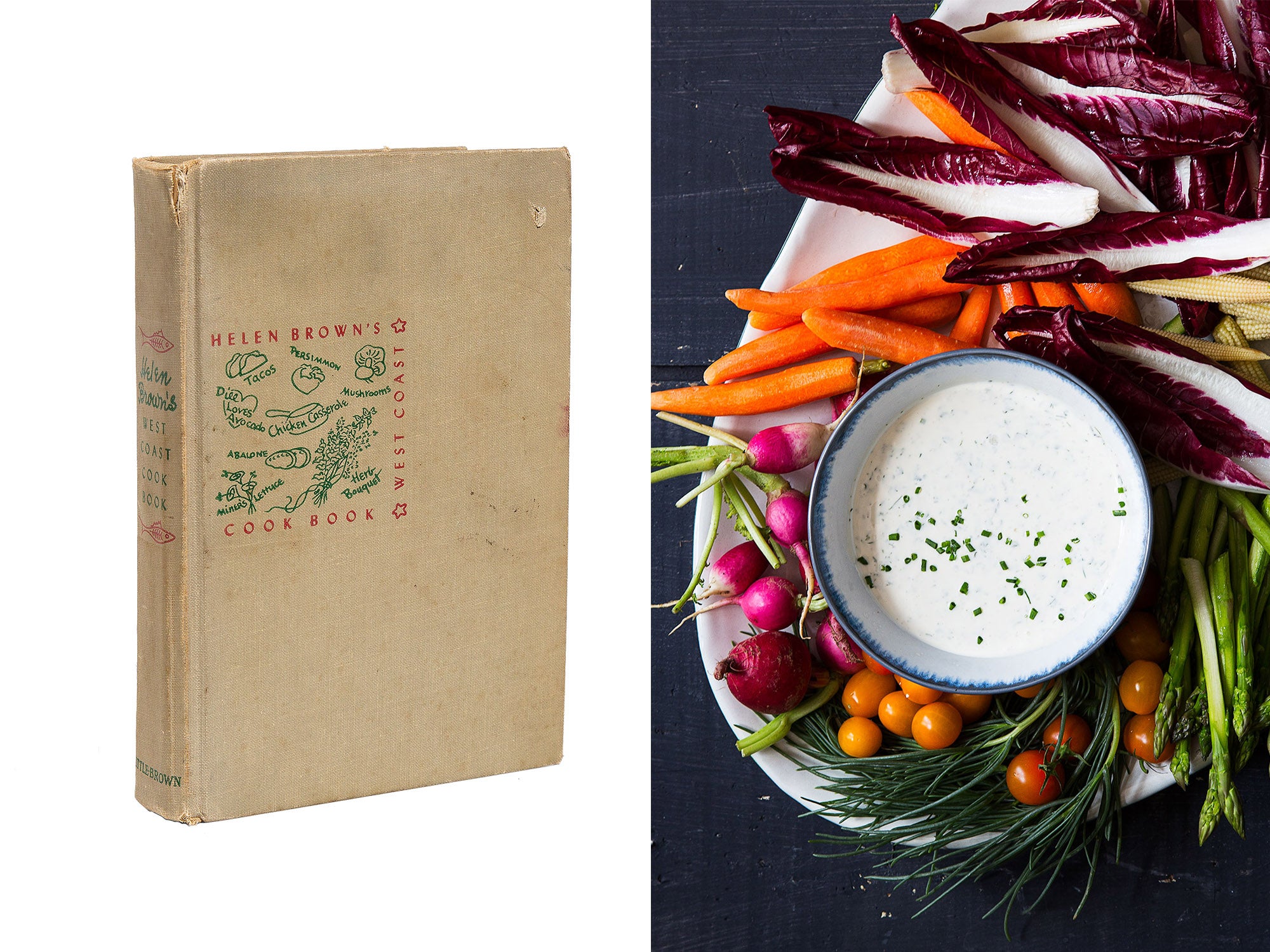 Green Goddess Dressing
Super quick dip infused with anchovies for savoriness and notes of tarragon vinegar
Time: 5 minutes
Ingredients
1 cup mayonnaise
1⁄4 cup minced flat-leaf parsley
1⁄4 cup tarragon vinegar
2 tsp. tsp. fresh tarragon
4 oil-packed anchovies, minced
2 tbsp. minced chives or scallions
Heavy cream, for thinning (if desired)
Salt, as needed
Crudités, for serving (optional)
Instructions
In a small bowl combine the mayonnaise, parsley, tarragon vinegar, fresh tarragon, anchovies, and 1 tablespoon of the chives; stir well. Thin with a little bit of cream if desired. Taste and adjust the seasoning as needed. Garnish with the remaining chives. Serve with crudités for dipping if desired.