Recipes
Grilled Peaches with Rosemary, Smoked Country Ham, and Toasted Pistachios
Serves

serves 4

Cook

15 minutes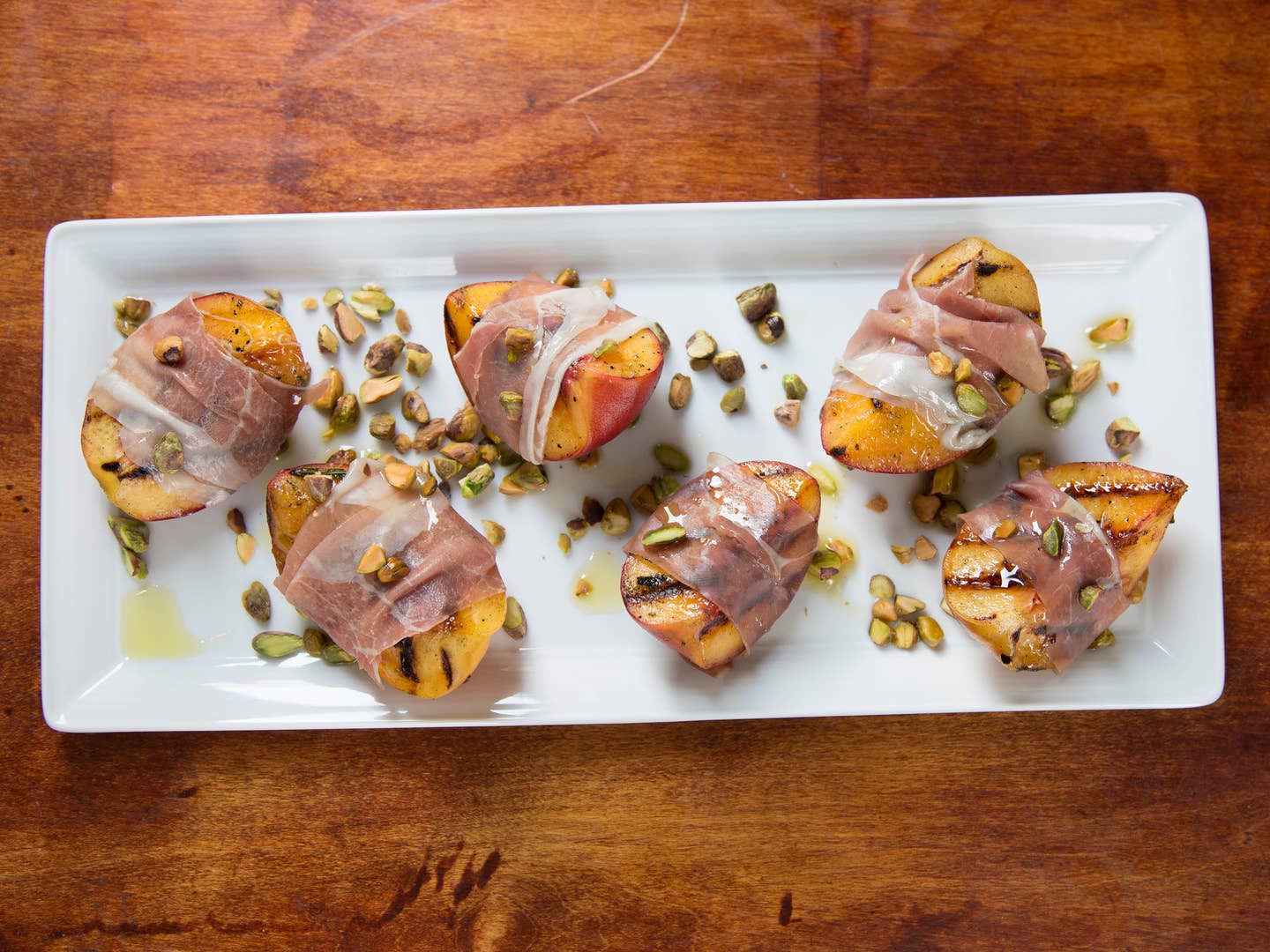 Inspired by the classic combination of prosciutto and melon, chef John Karangis of Union Square Events created this elegant summer appetizer that marries the sweetness of smoky grilled peaches with salt-cured Italian ham. When choosing peaches for grilling, be sure to pick fruit that's slightly firmer. If they are labeled "freestone," all the better—the pit will pop out without much struggle.
Ingredients
1⁄4 cup shelled pistachios
2 peaches, halved and pitted
1 tbsp. olive oil
2 tsp. finely chopped rosemary
1⁄4 tsp. kosher salt
1⁄8 tsp. freshly ground black pepper
4 slices prosciutto
Instructions
Step 1
Heat the oven to 350°. Spread out the pistachios on a baking sheet and bake until toasted, 6 to 8 minutes. Transfer to a rack, let cool, and then roughly chop.
Step 2
Light a grill. In a medium bowl, toss the peaches with the olive oil, rosemary, salt, and pepper. Place on the grill, cut-side down, and cook until charred, 1 to 2 minutes. Flip the peaches and cook 1 minute more. Transfer the peaches to a cutting board, let cool, and then wrap each peach half in prosciutto.
Step 3
To serve, sprinkle the pistachios on a serving platter and then arrange the peaches over the top.