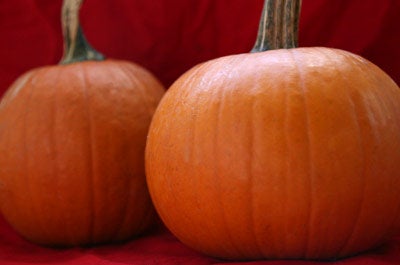 Pure canned pumpkin purée is a reliable standby for all fall cooking. But it's easier than you think to make your own purée from scratch, which will lend a fuller, more rounded pumpkin flavor to all of your favorite holiday dishes.
Featured in: A Brooklyn Thanksgiving with the Flavors of Senegal
Homemade Pumpkin Purée
Making your own pumpkin purée for Thanksgiving desserts is easier than you think.
Ingredients
1 (2-lb.) sugar pumpkin, halved
Vegetable oil, for drizzling
Instructions
Scoop out the seeds and discard or save for another use. Drizzle pumpkin flesh with vegetable oil. Bake the pumpkin, cut side down, on a baking sheet at 400° until soft, 1 hour. When cool enough to handle, scoop out the flesh and purée in a blender or food processor.