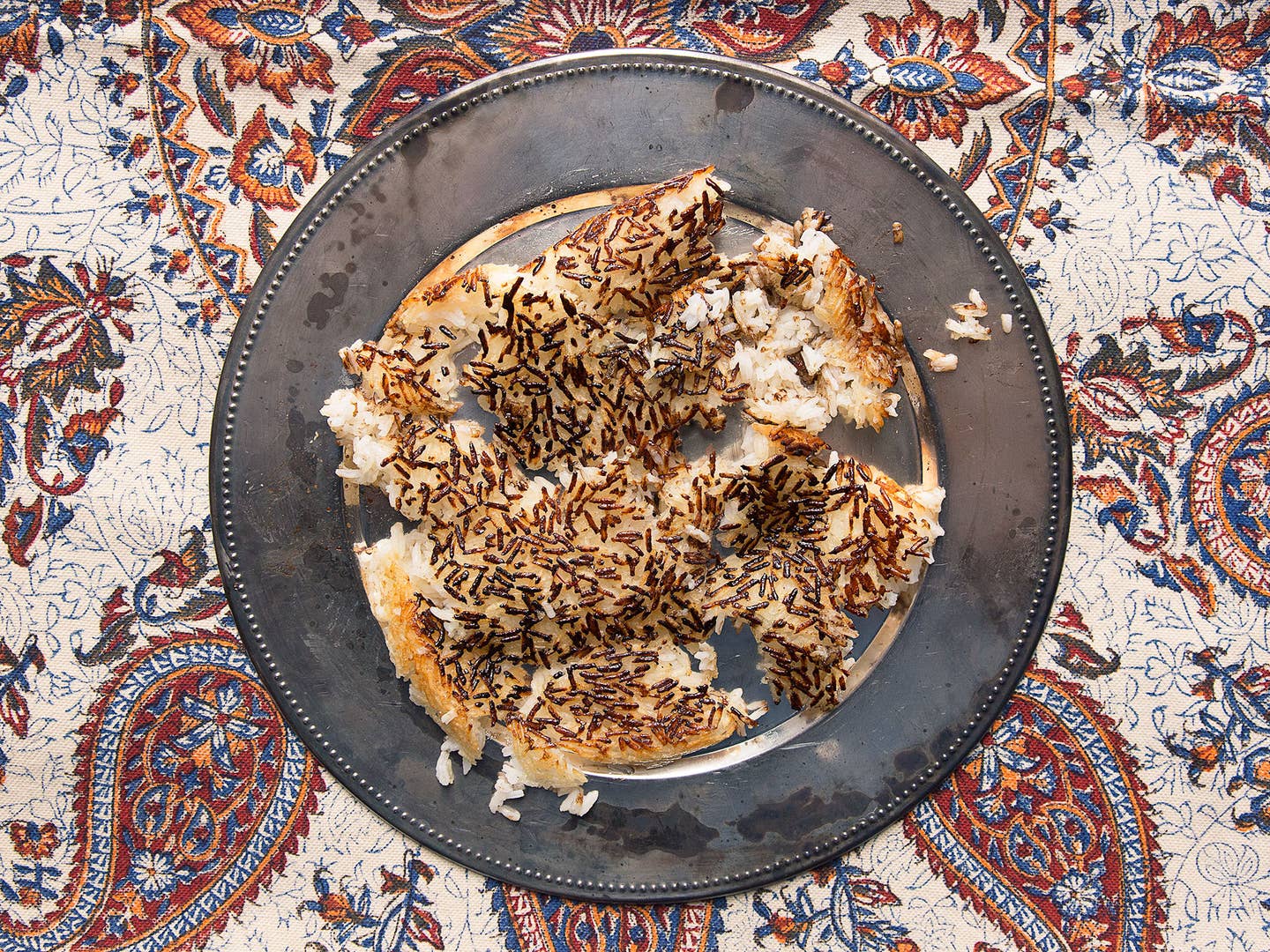 Techniques
How to Make the Crispiest, Bottom-of-the-Pot Rice
When our test kitchen director wants chewy tahdig, she knows who to go to: her dad
If you've ever cooked a pot of rice and left it on the burner just a tad too long, resulting in a layer of crispy, dark brown rice at the bottom, you've probably mourned about burning your batch. To Persians, that burnt layer goes by the name tahdig, and it's the best part. In fact, achieving the perfect tahdig is a feat, and for test kitchen director Farideh Sadeghin, it's no easy one. She says that her dad's is the best, so when we found out he was in town, we begged him to come in and show us how to burn our rice just right.
To read Sadeghin's feature about her father's tahdig, get the full story here.
Get the recipe for tahdig here.