Recipes
Layered Pumpkin and Cheese Gratin Squares (Boureki)
Serves

serves 4-6

Cook

1 hour 15 minutes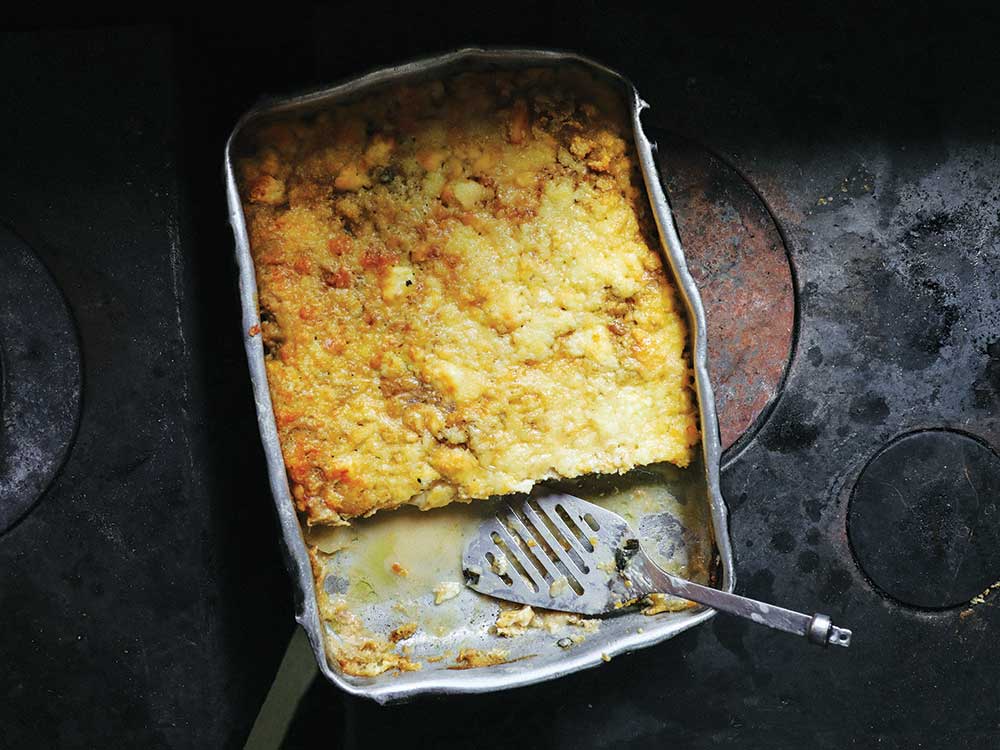 In Crete, boureki is a rich, layered dish typically consisting of potatoes and squash, often topped with a generous amount of cheese before baking. Boureki may be eaten at room temperature, but it is especially irresistible when the cheese is still warm.
Ingredients
4 1⁄2 lb. russet potatoes, peeled and thinly sliced
3 sugar pumpkins or small butternut squash (1¼ lb.), peeled and thinly sliced
1 tbsp. kosher salt
1 tsp. freshly ground black pepper
1 tbsp. plus 1 tsp. all-purpose flour
1⁄4 cup finely chopped fresh mint
2 lb. mizithra cheese (4 cups), or substitute 10 oz. sheep's milk feta and 12 oz. sheep's milk ricotta, blended in a food processor and drained overnight in a fine strainer
3⁄4 cup extra-virgin olive oil
Instructions
Step 1
Preheat the oven to 375° and set a rack in the center. In a large bowl, add the vegetables, salt, and pepper. Add the flour and mix well.
Step 2
In a 9x13-inch baking dish, spread the vegetables in an even layer. Sprinkle the mint on top, followed by the cheese. Drizzle with the olive oil.
Step 3
Bake until browned on top and the vegetables are very tender when poked with a knife, 40–45 minutes. Serve immediately or let cool to room temperature and cut into squares.