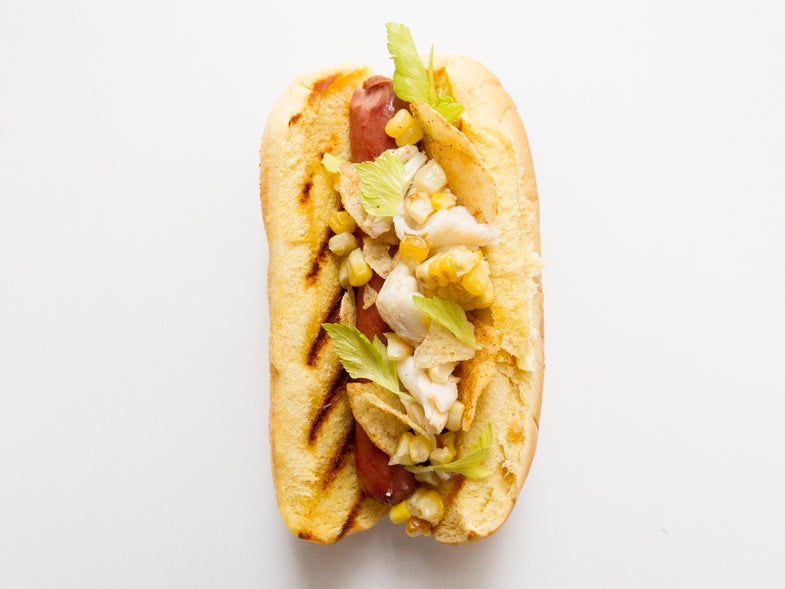 Make your hot dog Maryland-inspired with buttery corn, fresh crab, and Old Bay-spiced potato chips.
What You Will Need
Yield: serves 4-6
Time: 20 minutes
Ingredients
2 ears of corn, shucked
4 tbsp. unsalted butter, melted
8 oz. jumbo lump crabmeat
3 tbsp. apple cider vinegar
2 oz. plain potato chips
2 tsp. Old Bay seasoning
Hot dogs, grilled, to serve
Hot dog buns, grilled, to serve
Celery leaves, for garnish
Instructions
Light a grill and cook the corn, turning as needed, until tender and charred all over, about 14 minutes. Let cool slightly and then cut the kernels from the cob; toss with half the butter and keep warm.
Mix remaining butter with crab and vinegar. Toss chips with Old Bay, then lightly crumble over a hot dog in a bun. Top hot dog with corn, crab, and celery leaves.