Fresh green matcha tones down the sweetness of hot chocolate for a delicately bittersweet brew. We like the mix of white chocolate chunks with cocoa powder as a balanced base for the matcha. For a more subtle matcha flavor, use 1/2 a teaspoon instead of 1 teaspoon.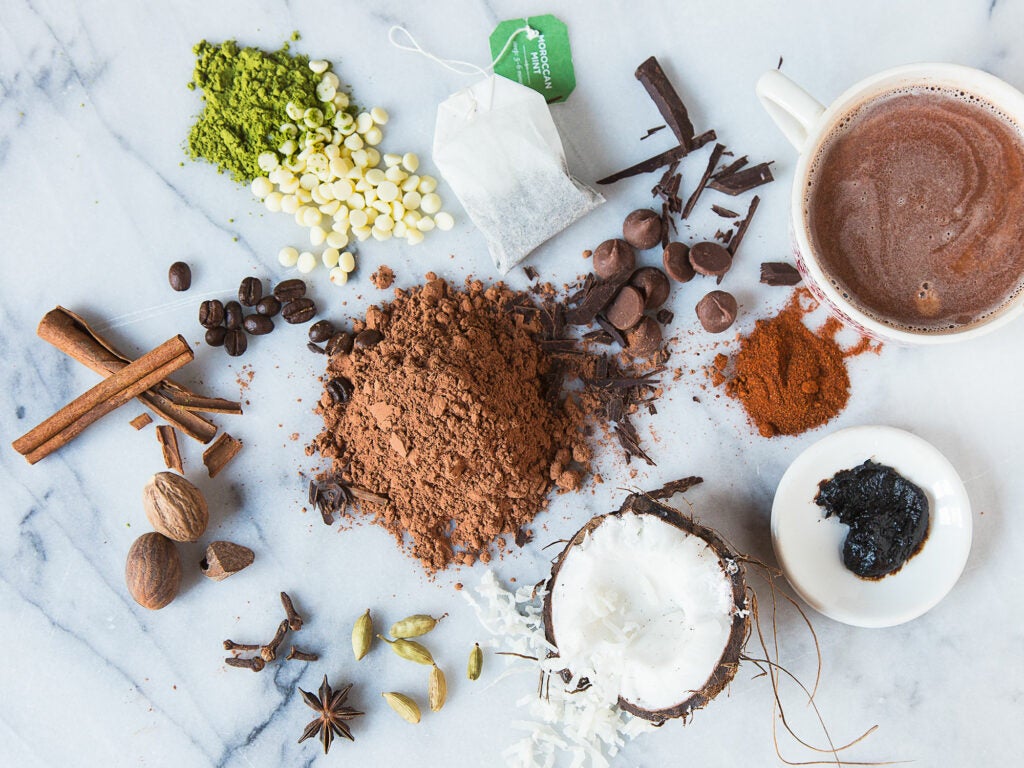 Matcha Hot Chocolate
Matcha Hot Chocolate
Time: 5 minutes
Ingredients
2 tbsp. unsweetened cocoa powder
2 tbsp. finely chopped white chocolate or white chocolate chips
1 tbsp. sugar
1 tsp. matcha powder
Pinch of salt
1 cup whole milk
Instructions
In a mug, combine the cocoa powder, chocolate, sugar, matcha, and salt.
In a small pot, add the milk and bring to a simmer over medium heat.
Remove and transfer the milk to the mug; stir until the chocolate is melted and the ingredients are incorporated, about 1 minute.