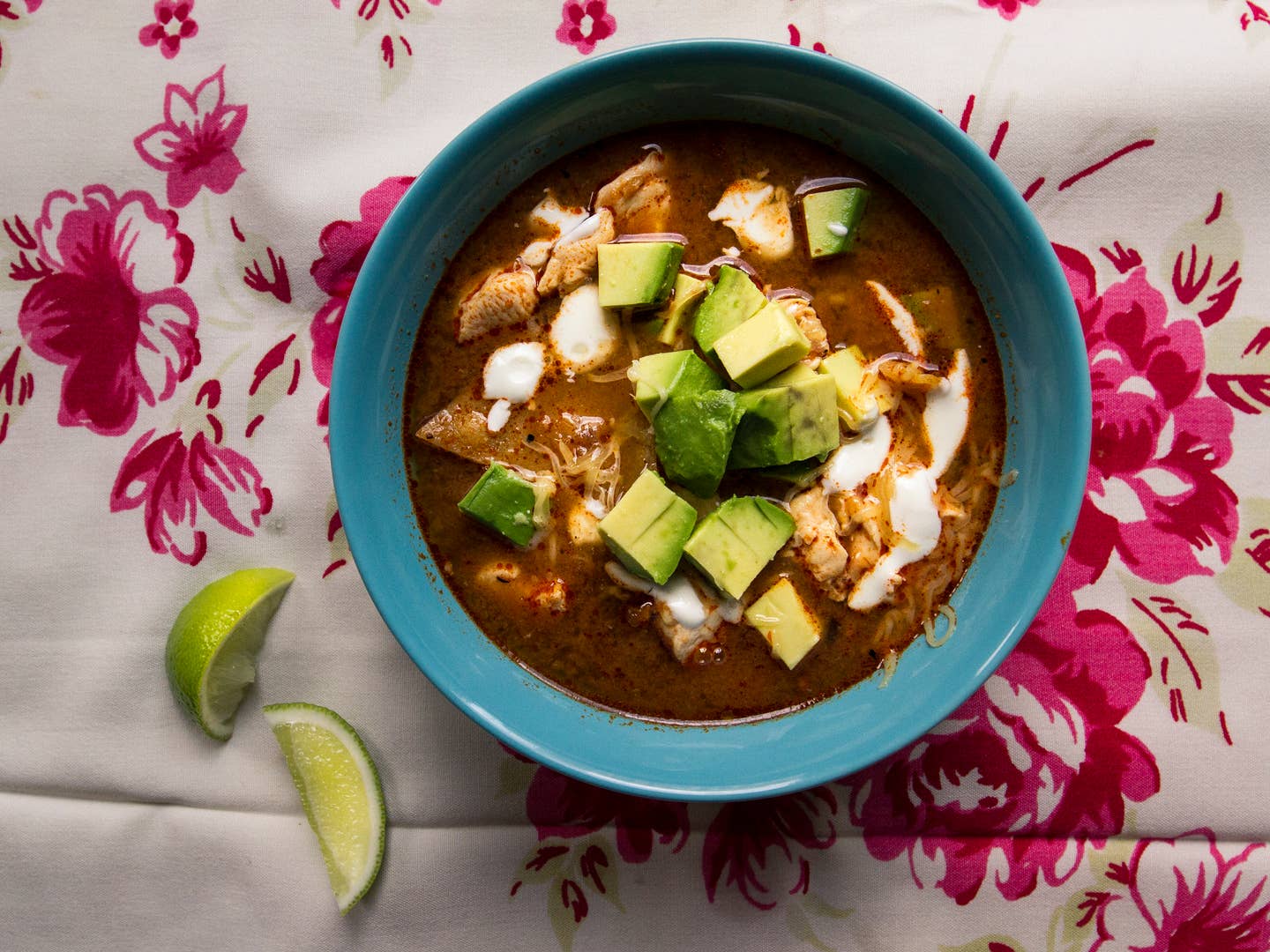 Recipes
Mexican Tortilla Soup (Sopa Azteca) Worth Saving
Smoky, earth pasilla chiles form the base of this hearty soup
Every collection of Mexican recipes has its own mainstay of favorite dishes like guacamole, enchiladas, and of course, tortilla soup. A filling soup that's easy to make, there are endless variations. Some use ancho or chipotle chiles instead, but this recipe, which comes from Rick Bayless, calls for smoky, earthy pasilla chiles. The pasilla chile defines the deep flavor of this sopa Azteca as it's made in central Mexico. Crunchy tortillas are matched with a rich broth and creamy, melty avocado and cheese, making this dish worth adding to your collection.
If you can't find fresh pasilla chiles, whole dried pasilla chiles are available in most Mexican markets and tend to be easier to find than their powered alternative. First, you'll want to toast the chile in a saucepan over high heat – you can also hold it over an open flame for a few seconds – before removing the stem and seeds. After blending the chiles, tomatoes, sautéed garlic and onion, let the mixture simmer before adding stock and epazote, if you plan to use it. Add chicken and simmer until cooked through. You can also use shredded rotisserie chicken instead, just add it near the end and simmer until the chicken is warmed.
To serve, ladle the soup over tortilla chips in bowls and top with cheese, avocado, more tortillas, and crema. It's common in Mexico to serve the soup with crushed toasted chile pods rather than including them in the base of the soup, but you can do both if you'd like. Serve limes on the side.